Welcome to All Saints'
For over 165 years, a community has gathered at All Saints' to worship God and to demonstrate faith at work in our daily lives. Our members come from across the city and from all walks of life, and all are welcome to join us as we grow together in our relationship with God and one another. As a church, we serve the parish of Child's Hill NW2 which goes from Dunstan Road in the North to the Hendon Way / Finchley Road Junction in the South, and from Golders Hill Park in the East to Dershingham Road in the West. All Saints' is open Monday through Thursday as a sacred space for prayer, reflection, and hospitality.
We have our roots in the Catholic traditions of the Church of England, but our worship is contemporary and engaging. Our services are designed to help us celebrate life, to comfort us where we hurt, and to challenge us where we have grown complacent. Children are an essential part of our community. They are always welcome in the service, but there is also a Sunday School during term time which meets in the hail.
The church is now open but we are maintaining a Covid-safe space. Services on Sundays at 8am and 10am and 9pm are all open to the public and there is no need to book. A pattern of weekday services has also been re-established. We ask you not to come to All Saints if you or a member of your household have any Covid symptoms and that while in the building you wear a face covering and maintain social distancing whenever possible. 
All Saints is dependent on your generosity if you can make a donation towards our work, please do so here.
Child's Hill Food Bank is also open on Saturday mornings from 10 to 12.
Services and Live Streams
You can attend all our services in person. Alternatively you can participate in these services via Facebook live stream from home at the following times.
Sunday Mornings
8.00 am Eucharist
10.00 am Parish Eucharist
9.00 pm Compline in person or via Zoom only
Monday through Thursdays
9.20 am Morning Prayer
Wednesdays
11.00 am Eucharist
You can view the latest Sunday 10am service on our video page.
Supporting All Saints
We are dependent on your generosity to serve our community. You can make an online donation by clicking on the button below. For more giving options, including setting up a direct debit, visit our giving page.
Services
Our services have their roots in the Catholic Tradition of the Church of England. They are contemporary and engaging. The services (the music, the preaching, the prayers, and the Eucharist) are designed to help us celebrate life, to comfort us where we hurt, and to challenge us where we have grown complacent.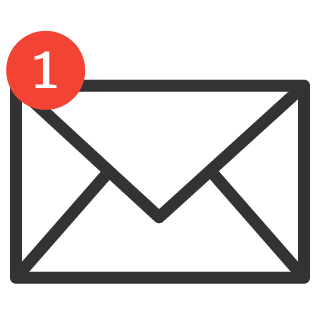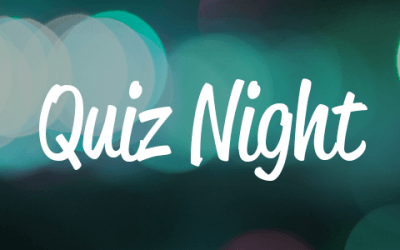 24 March at 7.15pm in Church or online via Zoom
read more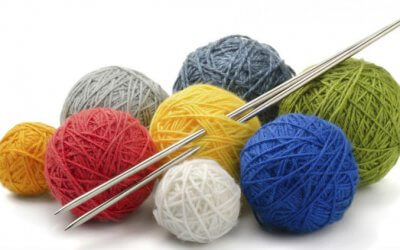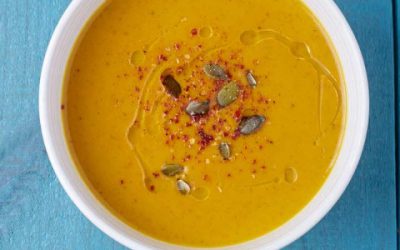 Wednesday Lunch Club are on the 2nd Wednesday of the month. Lunches are followed by a recital, presentation or talk, click – click here to read more.
read more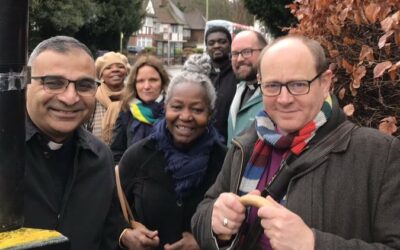 This past Thursday, 9 March 2023, Bishop Rob, the Bishop of Edmonton, held his prayer pilgrimage through Barnet Deanery. Fr Robin, Catherine and Jean joined him and a number of people from across the Barnet Deanery for lunch at St Barnabas, North Finchley, the home of...
read more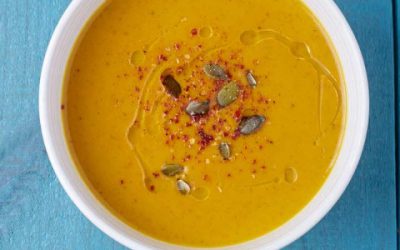 Every Wednesday in Lent, raising funds for Marie Currie Hampstead.
read more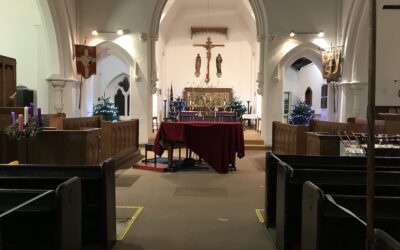 11 February 2023 at 7.30pm – free entry
read more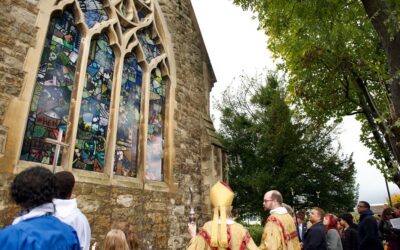 Bishop Sarah visited All Saints to celebrate our 70th anniversary since the rededication and honour those who have cared for others over the course of the Covid-19 Pandemic.
read more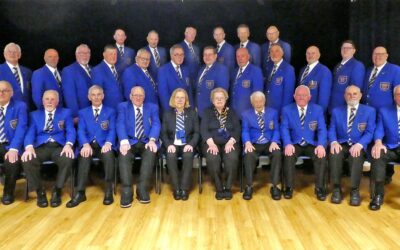 One of the challenges with managing an old building like All Saints, which has been modified and changed over the years, is that we had no drawings which show us the actual size of it. Getting these sorts of drawings requires surveyors with specialist experience and...
read more
Baptisms
If you would like to have your child Baptised (Christened) or have a Service of Thanksgiving for their birth, please contact the Vicar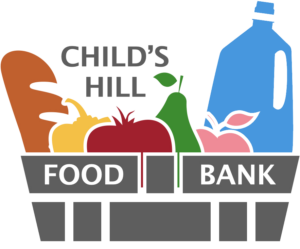 Our objective is to provide food to those struggling to have enough. We serve those in need in NW2 and NW11 postcodes.
We are open from 10 am to 12 noon each Saturday
Book Sale
There is a comprehensive selection of books on sale at the back of the Church! Both hard and paper backed books cost 50p.
Helps Church Funds.
All Saints' Church of England School
Curtis Sweetingham (Executive Headteacher)
Holly Skinner (Head of School)
All Saints' Church of England Primary School
Cricklewood Lane
Childs Hill
London, NW2 2TH
Telephone
020 8455 9091
Email
office@aspnw2.barnetmail.net
Website
allsaintsnw2.barnet.sch.uk
All Saints Church, Child's Hill
Church Walk, Childs Hill, London NW2 2TJ
All Saints' Church Child's Hill
Church Walk
London NW2 2TJ
020 7435 3182
By Train
Nearest Main Line station is Cricklewood, then follow directions by bus from Cricklewood.
Underground
The nearest underground station is Golders Green (Northern Line) or Willesden Green (Jubilee Line) Take Northern Line to Golders Green and follow directions by bus from Golders Green. Take Jubilee Line to Willesden Green and catch 260 or 460 towards Golders Green/North Finchley. Follow direction by bus from Cricklewood.
Bus
From Golders Green take the 13,139 or 328 along Finchley Road get off the bus at Church Walk, cross the road and walk down Church Walk. From Cricklewood take the 245, 260 or 460 towards Golders Green/North Finchley. Get off the bus at Lyndale Avenue, cross road and walk up Lyndale Avenue, Church Walk is first turning on the left.