Services
All Saints Childs Hill
Our services have their roots in the Catholic Tradition of the Church of England. They are contemporary and engaging. The services (the music, the preaching, the prayers, and the Eucharist) are designed to help us celebrate life, to comfort us where we hurt, and to challenge us where we have grown complacent.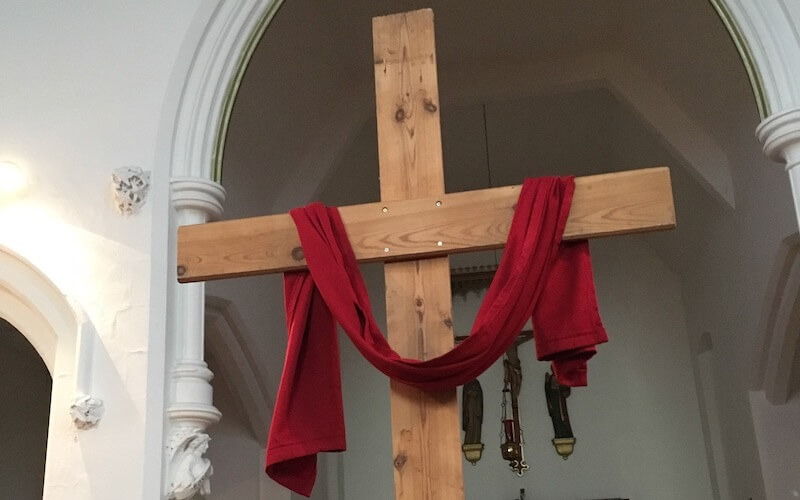 To help you in your journey in the way of the cross this Good Friday, here is a video we have made. We sometimes forget the horror of Christ's Passion, images in this video are there to remind us about that terror - as a result it is best not to watch with children. Poetry by Malcolm Guite. Note...
read more
Live Streams
You can attend services on Sunday mornings in person or online. For the 10am service on Sundays please let us know if you intend to join us in person as we are limited in numbers. You can participate in these services via Facebook live stream from home at the following times.
Sunday Mornings
8.00 am Eucharist*
10.00 am Parish Eucharist*
9.00 pm Compline via Zoom only
Monday and Thursdays
10.00 am Morning Prayer
Wednesdays
12.00 noon Mid-day prayer
You can view the latest service on our video page.
* - indicates services that can be attended in person.