Community
Child's Hill News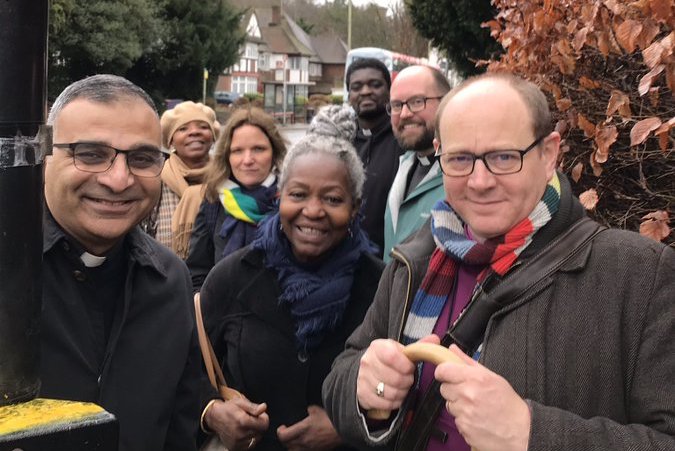 This past Thursday, 9 March 2023, Bishop Rob, the Bishop of Edmonton, held his prayer pilgrimage through Barnet Deanery. Fr Robin, Catherine and Jean joined him and a number of people from across the Barnet Deanery for lunch at St Barnabas, North Finchley, the home of Hope Cafe. The Bishop had...
read more
Services and Live Streams
You can attend all our services in person. Alternatively you can participate in these services via Facebook live stream from home at the following times.
Sunday Mornings
8.00 am Eucharist
10.00 am Parish Eucharist
9.00 pm Compline in person or via Zoom only
Monday through Thursdays
9.20 am Morning Prayer
Wednesdays
11.00 am Eucharist
You can view the latest Sunday 10am service on our video page.