We are commissioning an artwork honouring the dedication of the Childs Hill Community, NHS staff, essential workers and unseen carers and in loving memory of our friends and loved ones who have been touched by the Covid 19 Pandemic. The memorial is intentionally going to be located on the outside of the church, facing Child's Hill Walk, as a point of remembering and to be a sign of our communal perseverance and of hope for the whole community.

The artwork has been designed by artist Sophie Hacker through consultations and a workshop in which local people, young and old shared their stories of the pandemic. People presented objects and words which represented their experience of the pandemic. Objects and people were photographed as part of the project. Reflecting the way in which the pandemic fragmented our lives images and words were then brought together as fragments telling the story of people's experiences and sacrifices as well as the joy and celebration of being reunited. 
Facing North, towards All Saints School is a fifth window which tells of the children's experience of the pandemic, from empty classrooms, online learning and isolation through to being connected with school friends.
The Location
During a fire in 1940 All Saints suffered significant damage and couldn't be restored until 1952. When it was restored the windows at the East end of the building couldn't be restored and were blocked in. Now, 70 years later, the proposal is that artist Sophie Hacker will create a set of decorated glass panels which will fill the spaces where the windows once were. The images on the glass will reflect the experiences and people of Child's Hill. How we coped and how others helped and supported us through.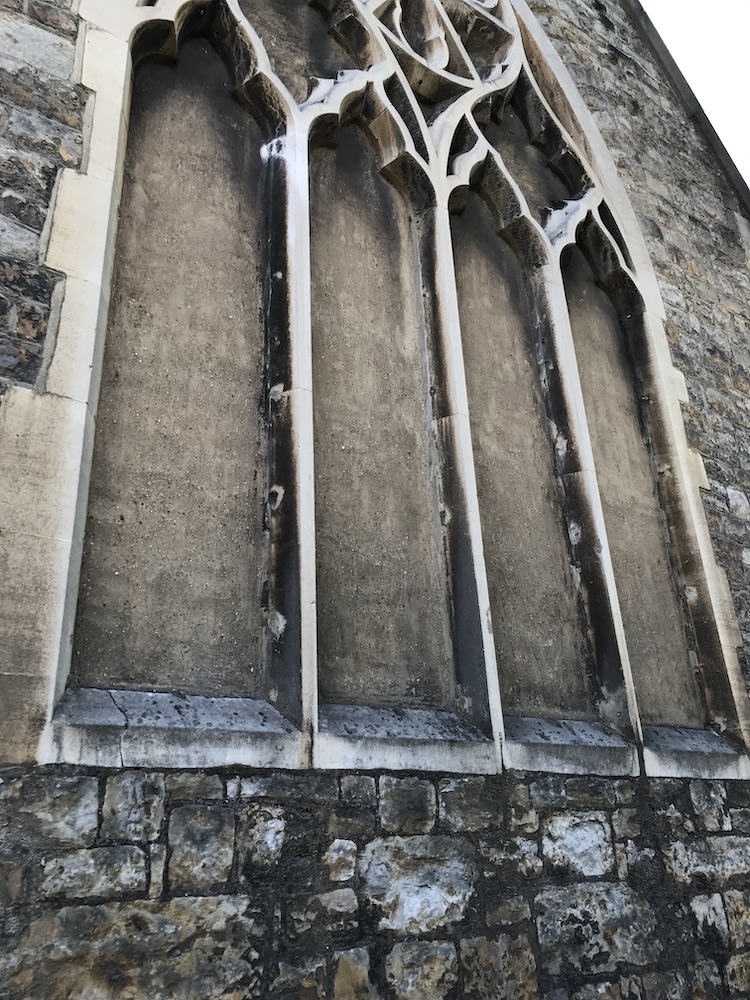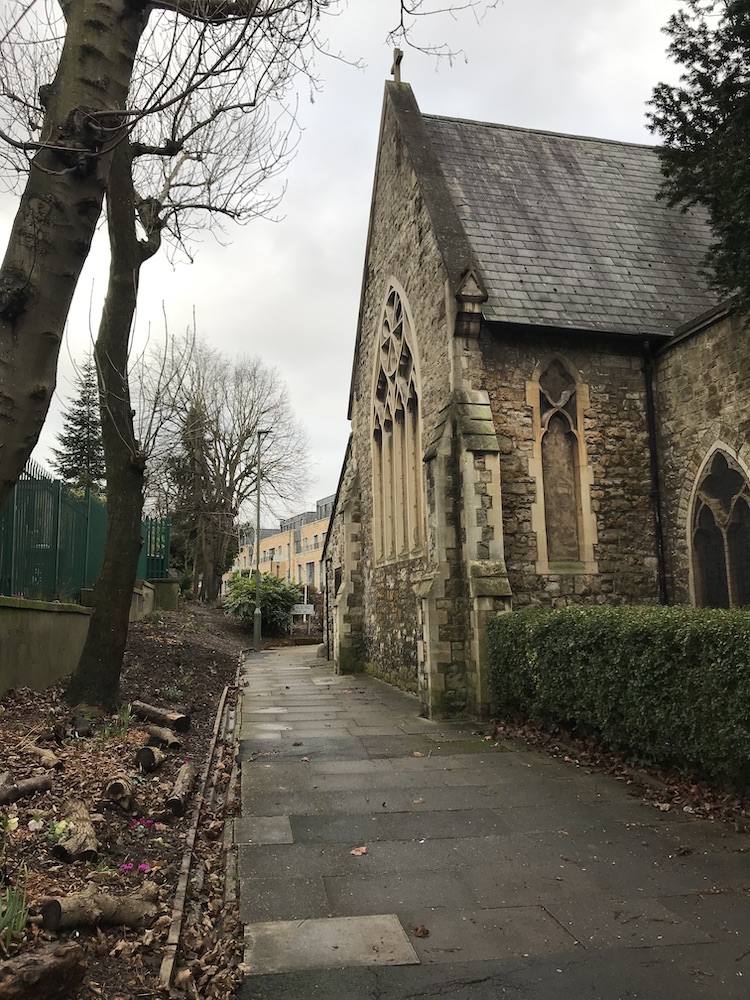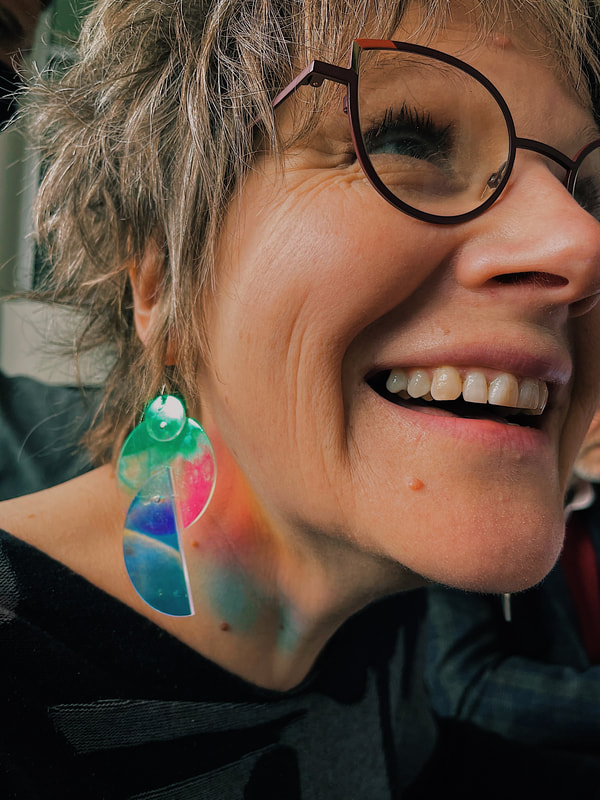 Sophie Hacker specialises in Church Art. She is an advisor for A+C, the UK's leading organisation in the field of visual art and religion, and a Visiting Scholar at Sarum College. Since 2006 she has been involved in both the display, production and curation of artworks for Winchester Cathedral. She is an Artist Freeman of the Worshipful Company of Glaziers and Painters of Glass, and a member of the British Society of Master Glass Painters.
Recent commissions include stained glass windows, chapel crosses, vestments and altar frontals, and ecclesiastical silver as well as a range of private commissions in sculpture and glass.
She is currently working on a large-scale project for HMP Bronzefield to create 16 new windows inspired by the stories of residents.
Contributing to the Project
The artwork will cost £23,000 to produce and install. It is being made from treated, hardened glass by specialist atelier Nero and the main individual panels are 2.5m x 0.5m, that combined with the individual bits of tracery makes up 19 individual pieces.
So far we have raised £3,500 towards the work from a combination of individual donations and a one off grant. If you could contribute or know of somebody who might be interested please don't hesitate to get in touch.