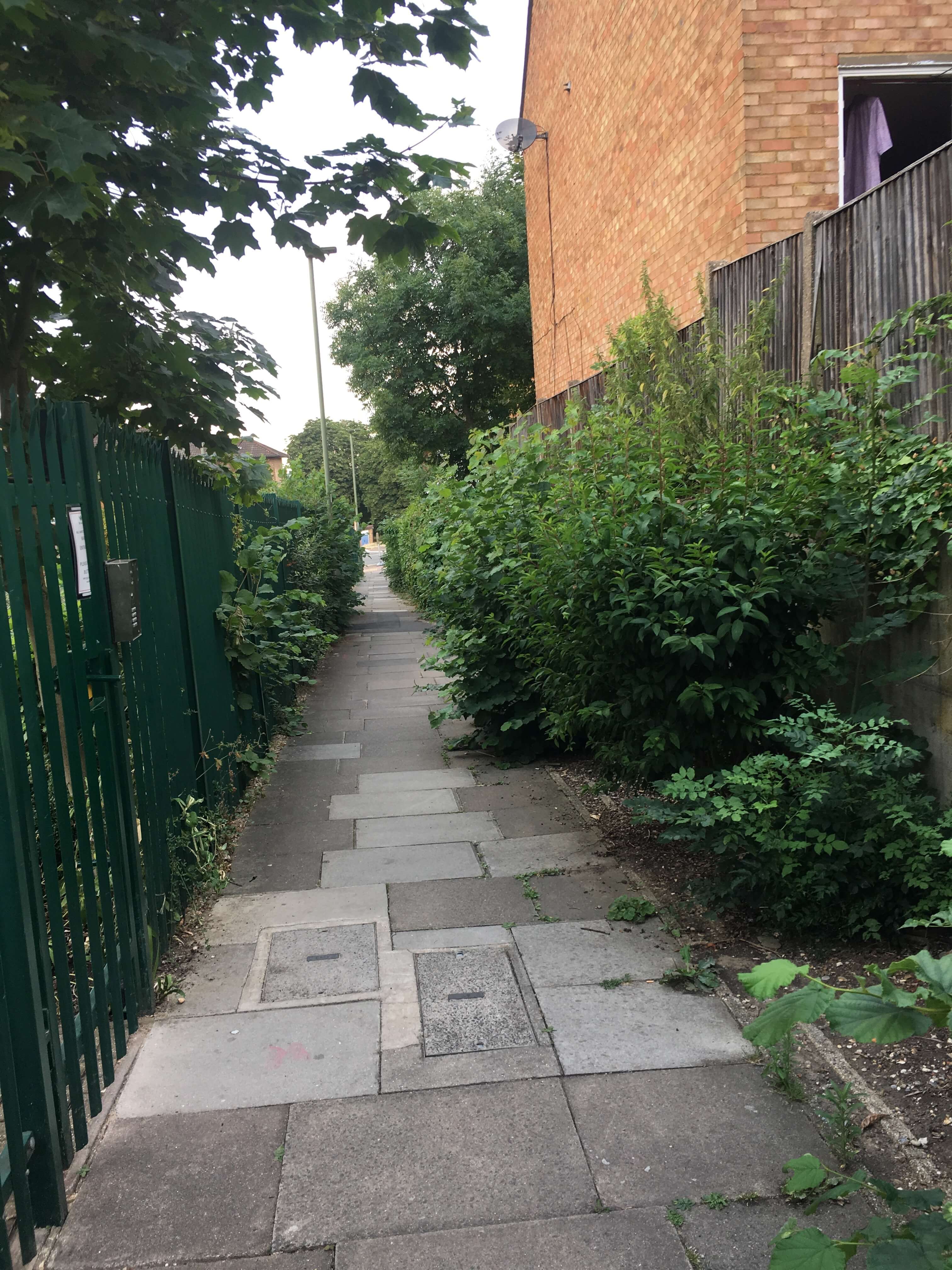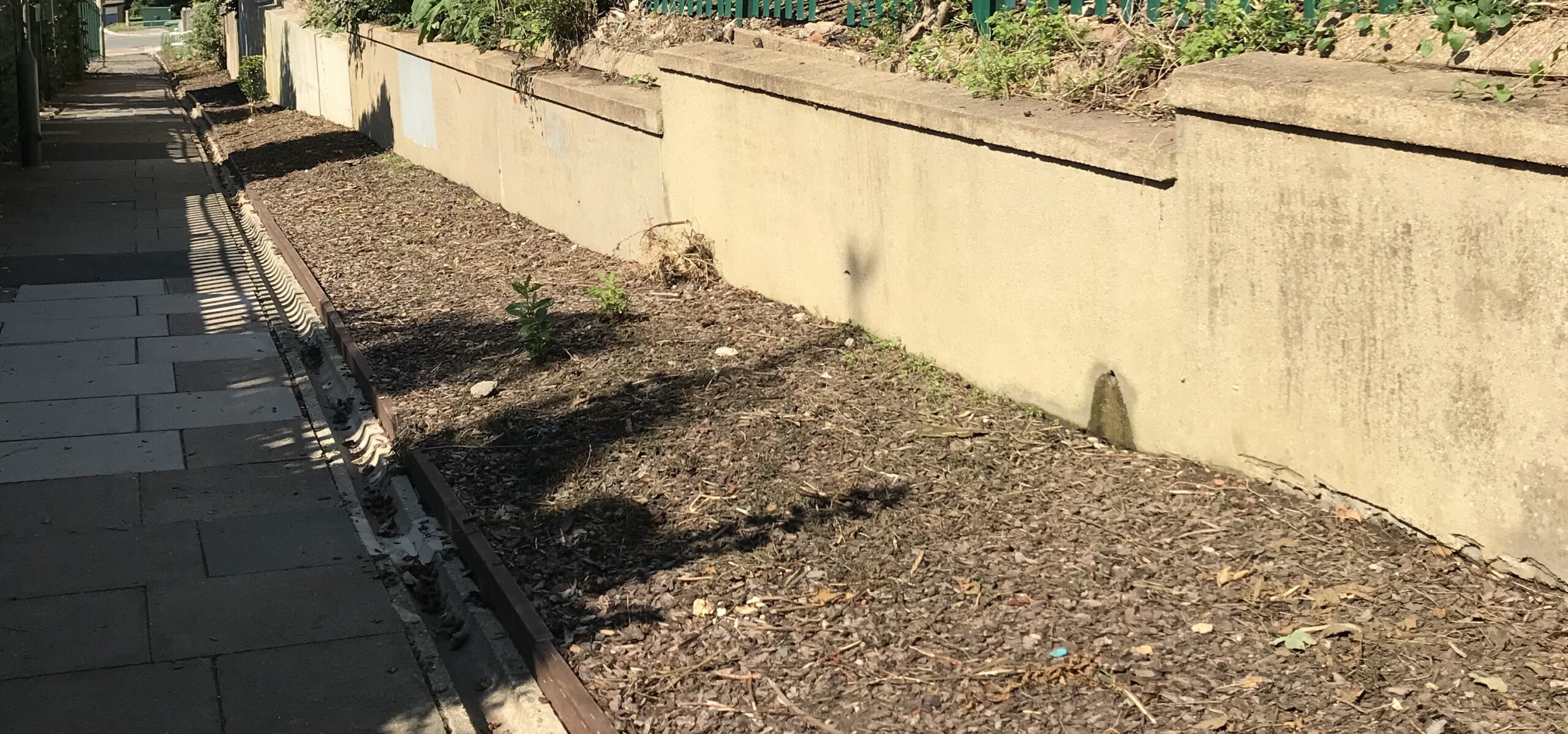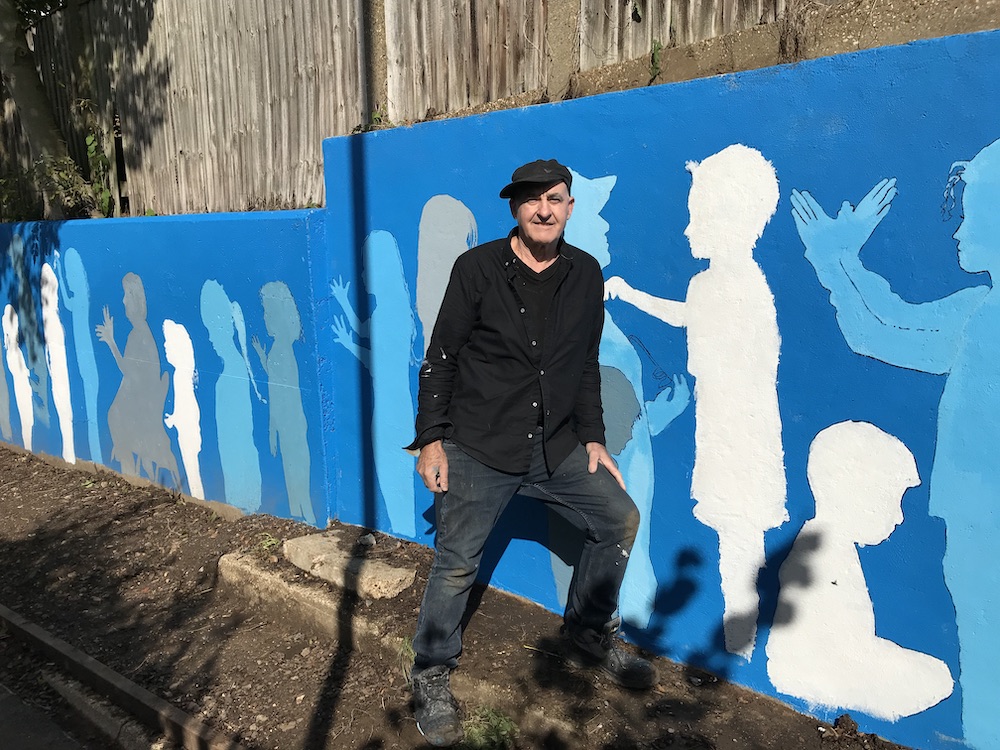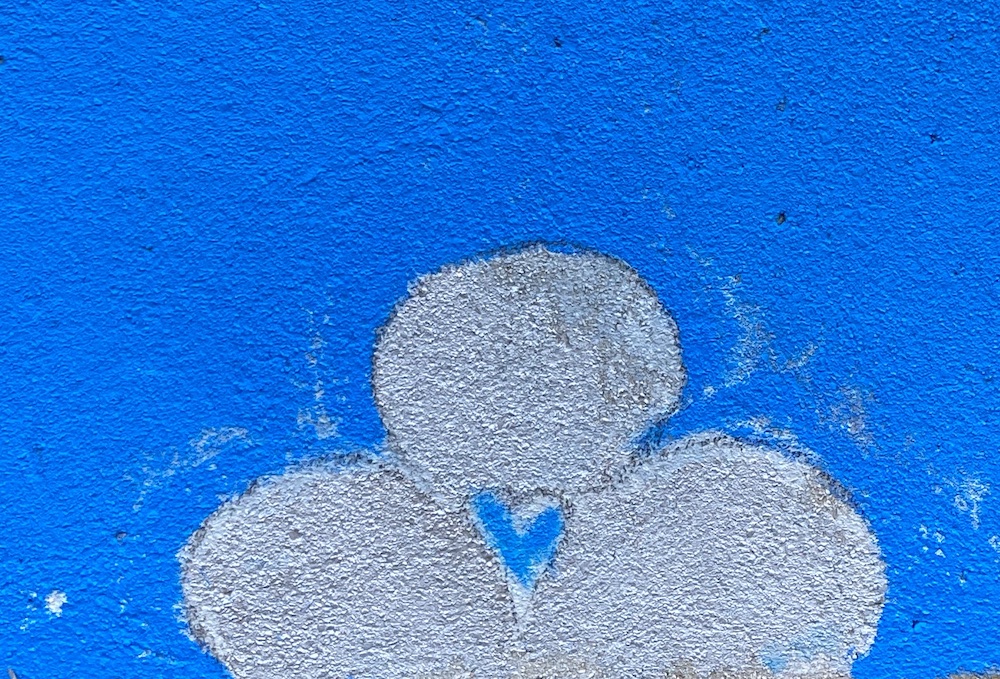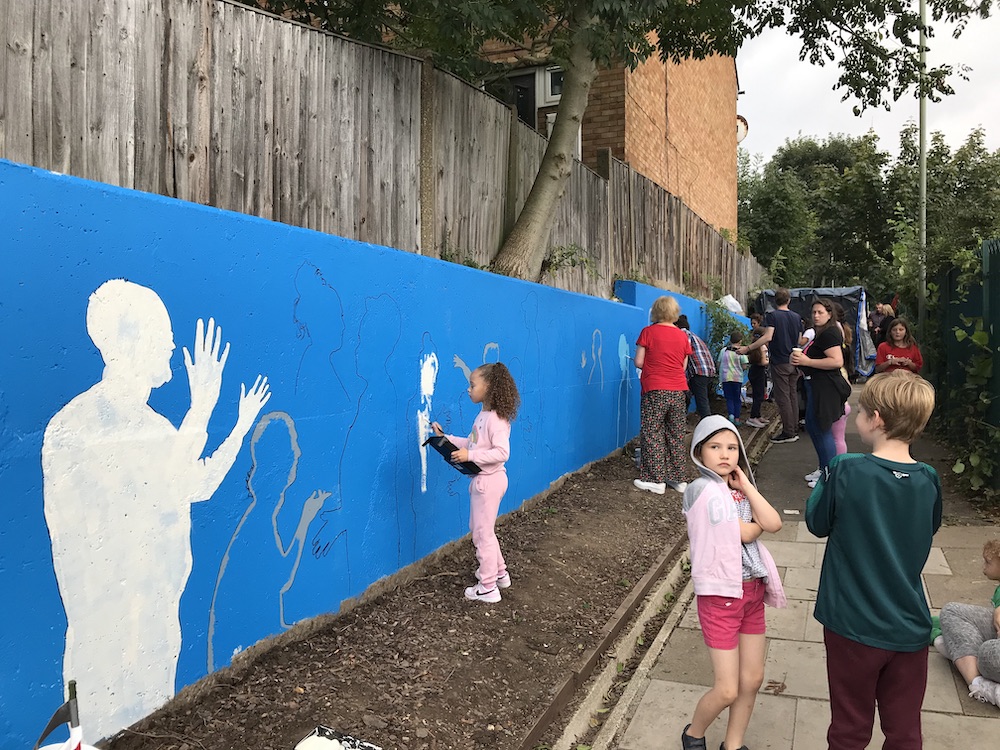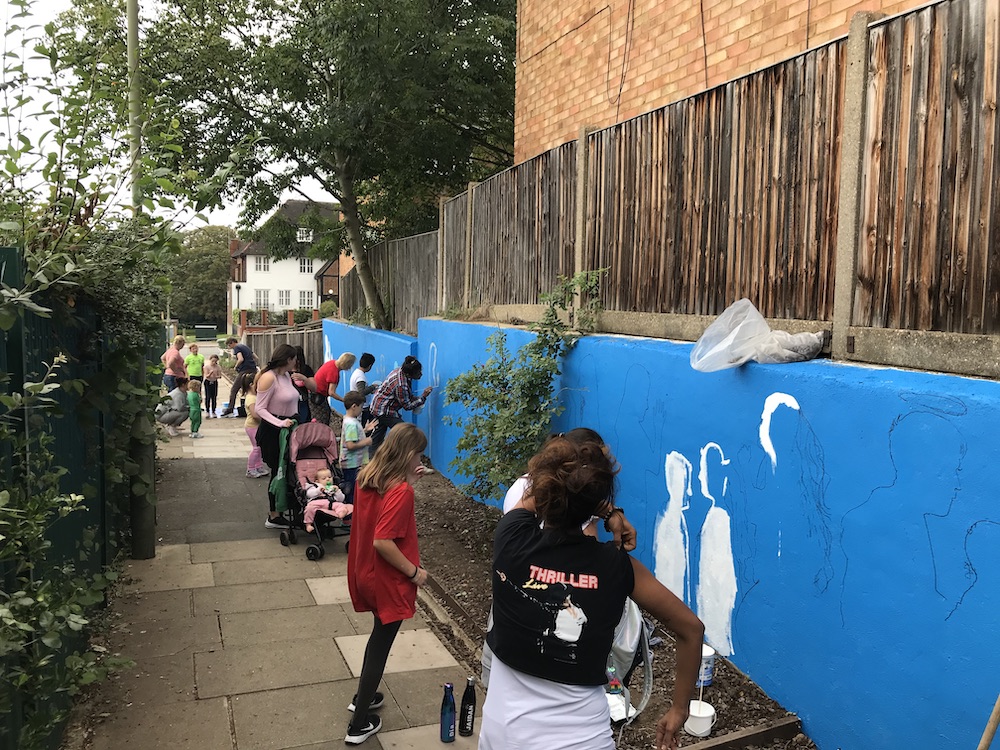 On the 25th and 26th September the community of Child's Hill came together in Child's Hill Walk to create The Childs Hill Spring. The event, funded by the Brent Cross Town Development, produced an artwork by Cricklewood artist Kevin Keating.
Three years previously a group from the local community, including school staff, councillors, the parish priest and local residents began considering how the path, which carry's the name of the local area, could be made more welcoming to families at the school, the local nursery (Jack and Jill), those attending church and for the many people who use the path when out walking dogs or getting around.
The first step was a litter pick event in 2019 where locals were asked about how the path could be improved. From this came concerns about the safety of the path with overgrown bushes, a desire for more colourful planting and the idea of creating an artwork on the wall along the path which was inspired by the rivers around which Child's Hill originally formed.
With support from the Brent Cross Town Community Fund and the local council the overgrown bushes were removed, and the planting area edged in 2020.
In the lead up to the event on the weekend of the 25th and 26th September, Kevin visited All Saints CofE School, where students created shadow puppet creatures which were traced onto paper and later onto the wall along with animals created by the other year groups'.
The springs which had flowed from Hampstead Heath in the 19th century, created a thriving laundry industry in the area. The mural reimagines that spring of water flowing downhill. People from the community have been traced onto the wall, playing at the side of the spring along with the shadow animals the students had made.
There is some planting still to do in the coming weeks, but it was wonderful to see the community life the spring created in its making and we hope that people will continue to gather by the water's of Childs Hill Spring for years to come.