Child's Hill Art Workshop 
25th and 26th September
from 12 noon to 4 pm
Under the supervision of local artist Kevin Keating we will be making an art installation along Child's Hill Walk. Child's Hill was first populated by those who cleaned laundry in the fresh waters coming off Hampstead Heath. The water is underground now, so we will be creating our own Child's Hill Spring, come along and help populate it. All welcome – no skill required.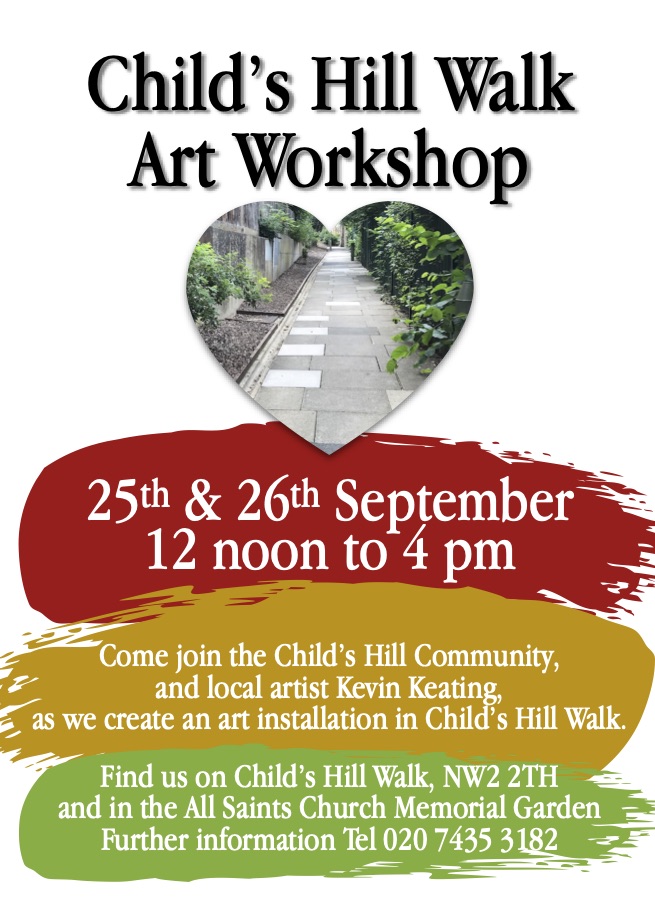 There will be some other crafts and activities as well as some snacks and lots of fun for old and young, so do come along and help us recreate the Child's Hill Spring.