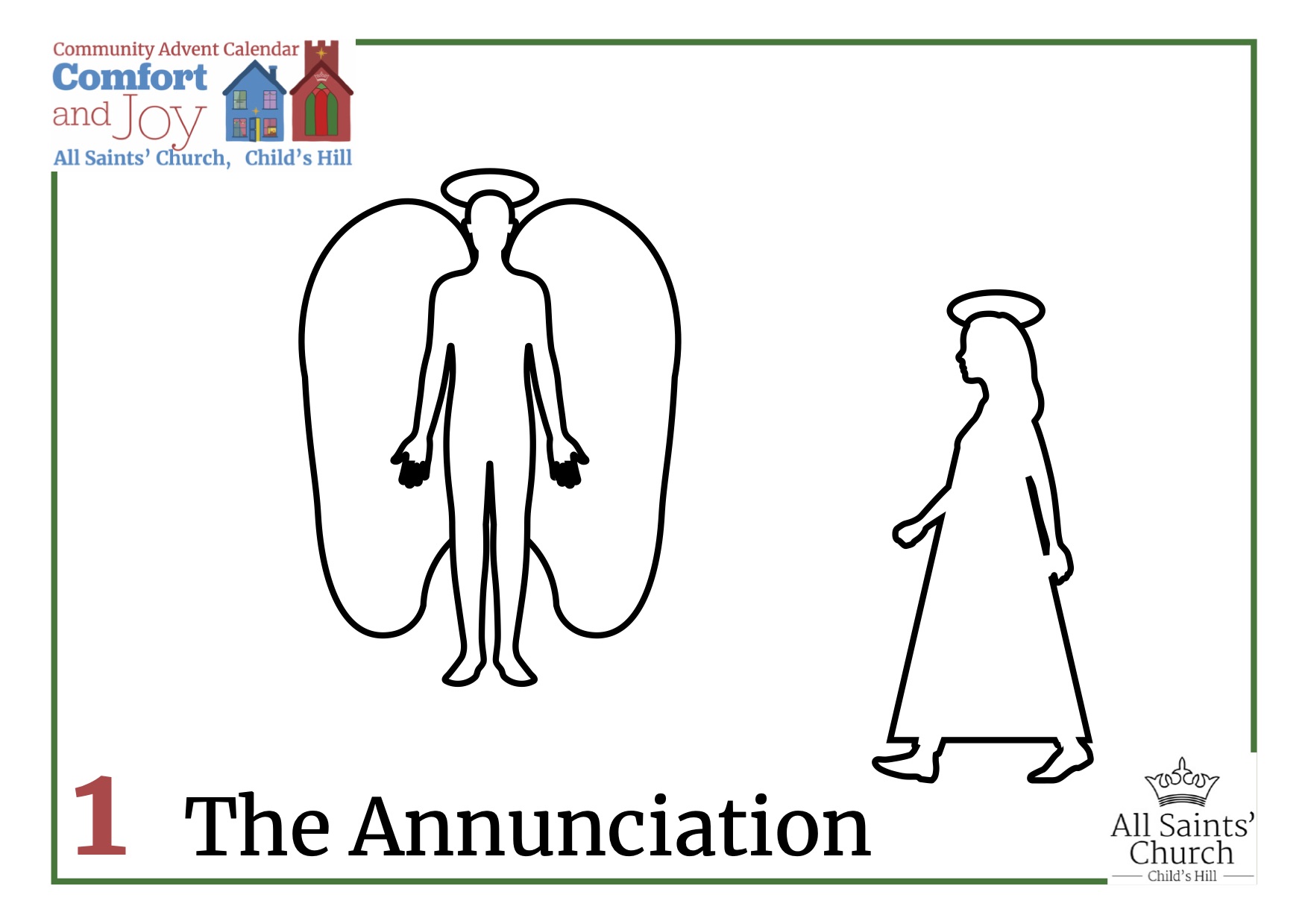 1st December 2020 – The Annunciation
Luke 1:26-35
The angel Gabriel was sent by God to a town in Galilee called Nazareth, to a virgin engaged to a man whose name was Joseph, of the house of David. The virgin's name was Mary. And he came to her and said, 'Greetings, favoured one! The Lord is with you.' But she was much perplexed by his words and pondered what sort of greeting this might be. The angel said to her, 'Do not be afraid, Mary, for you have found favour with God. And now, you will conceive in your womb and bear a son, and you will name him Jesus. He will be great, and will be called the Son of the Most High, and the Lord God will give to him the throne of his ancestor David. He will reign over the house of Jacob for ever, and of his kingdom there will be no end.' Mary said to the angel, 'How can this be, since I am a virgin?' The angel said to her, 'The Holy Spirit will come upon you, and the power of the Most High will overshadow you; therefore the child to be born will be holy; he will be called Son of God.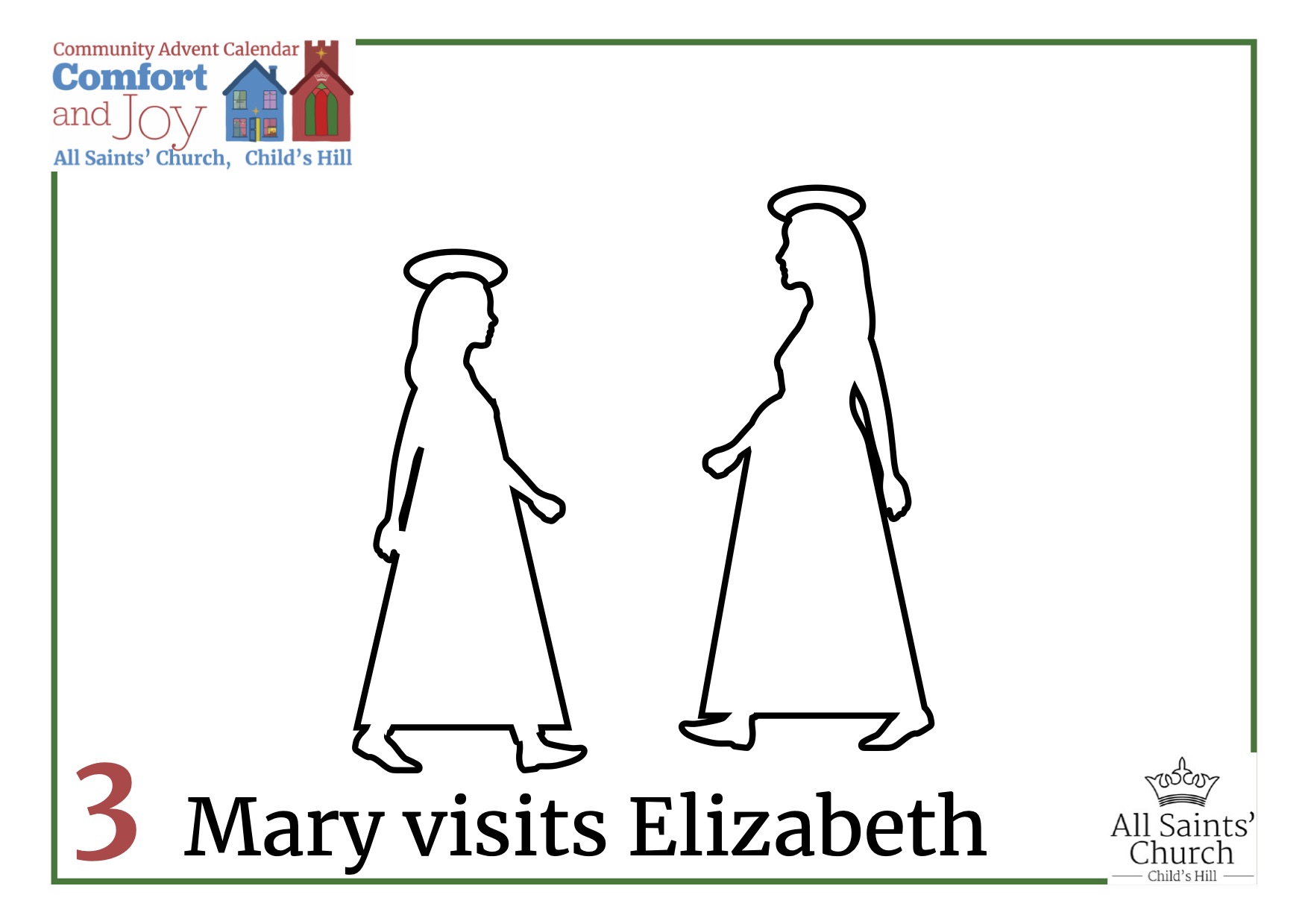 3rd December 2020 – Mary visits Elizabeth
Luke 1:39-56
In those days Mary set out and went with haste to a Judean town in the hill country, where she entered the house of Zechariah and greeted Elizabeth. When Elizabeth heard Mary's greeting, the child leapt in her womb. And Elizabeth was filled with the Holy Spirit and exclaimed with a loud cry, 'Blessed are you among women, and blessed is the fruit of your womb. And why has this happened to me, that the mother of my Lord comes to me? For as soon as I heard the sound of your greeting, the child in my womb leapt for joy. And blessed is she who believed that there would be a fulfilment of what was spoken to her by the Lord.'
And Mary said, 'My soul magnifies the Lord,
and my spirit rejoices in God my Saviour,
for he has looked with favour on the lowliness of his servant.
Surely, from now on all generations will call me blessed;
for the Mighty One has done great things for me,
and holy is his name.
His mercy is for those who fear him
from generation to generation.
He has shown strength with his arm;
he has scattered the proud in the thoughts of their hearts.
He has brought down the powerful from their thrones,
and lifted up the lowly;
he has filled the hungry with good things,
and sent the rich away empty.
He has helped his servant Israel,
in remembrance of his mercy,
according to the promise he made to our ancestors,
to Abraham and to his descendants for ever.'
And Mary remained with her for about three months and then returned to her home.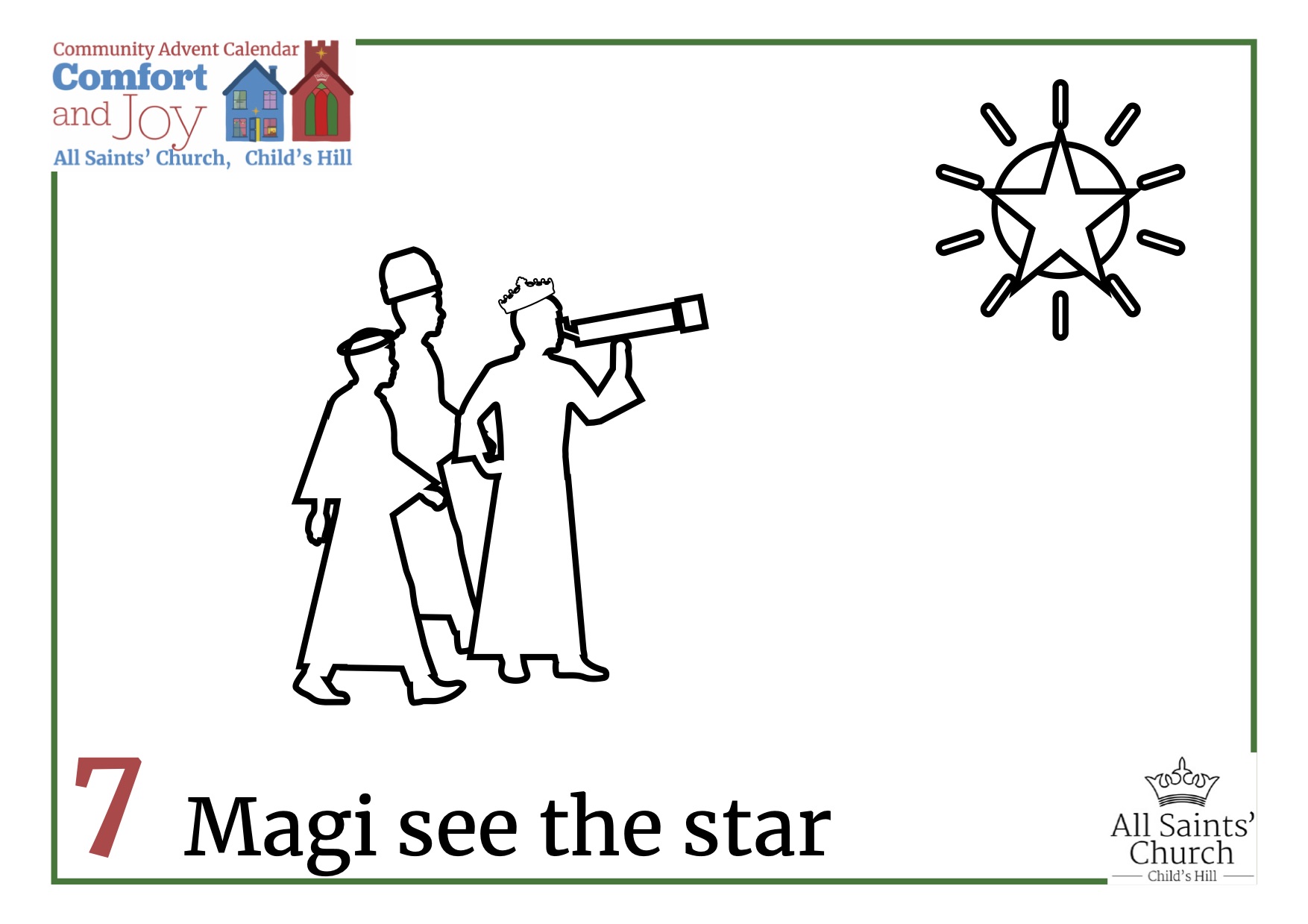 7th December 2020 – Magi see the Star
Matthew 2:2
'Where is the child who has been born king of the Jews? For we observed his star at its rising, and have come to pay him homage.'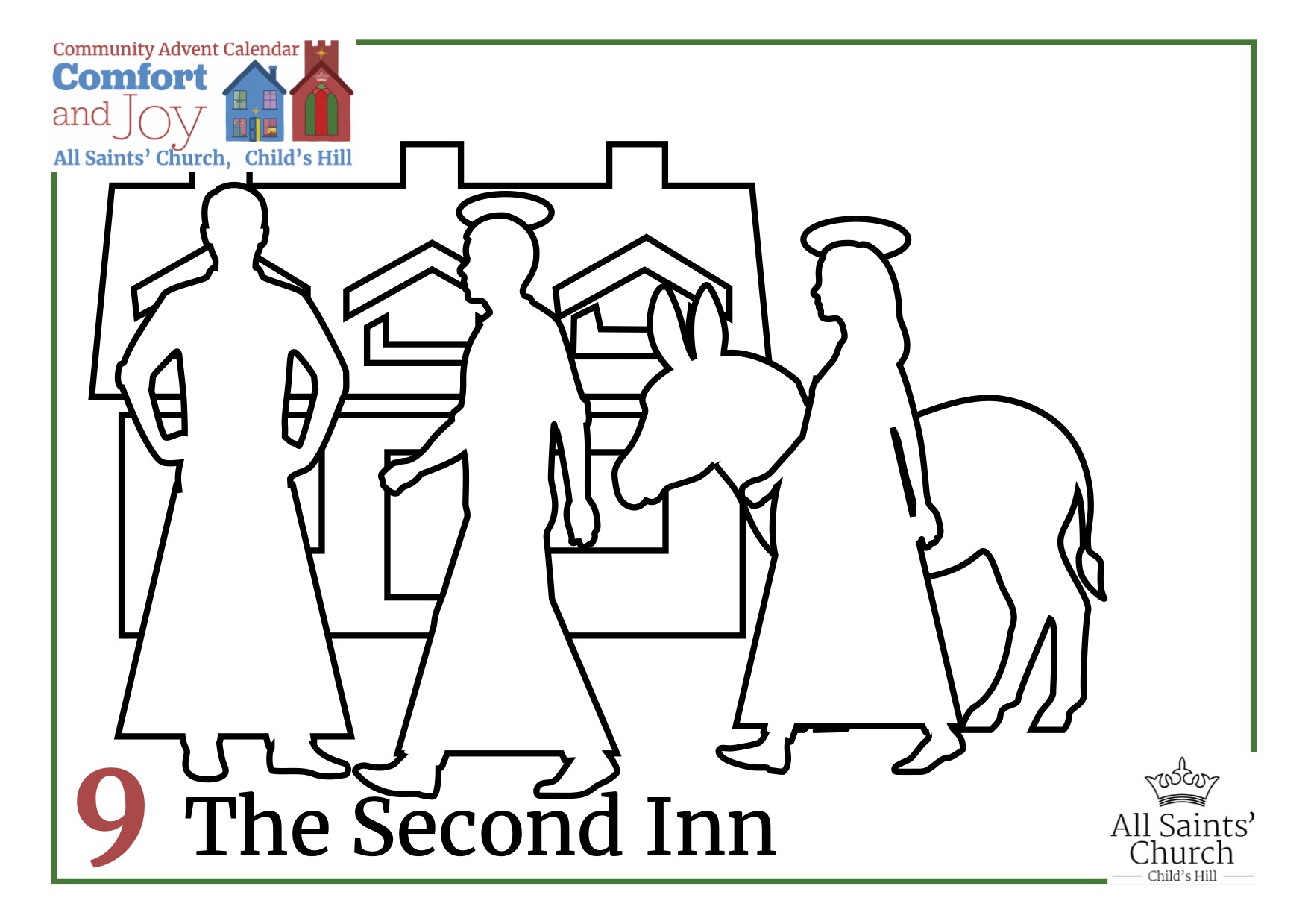 9th December 2020 – The Second Inn
Luke 2:7b
…there was no place for them in the inn.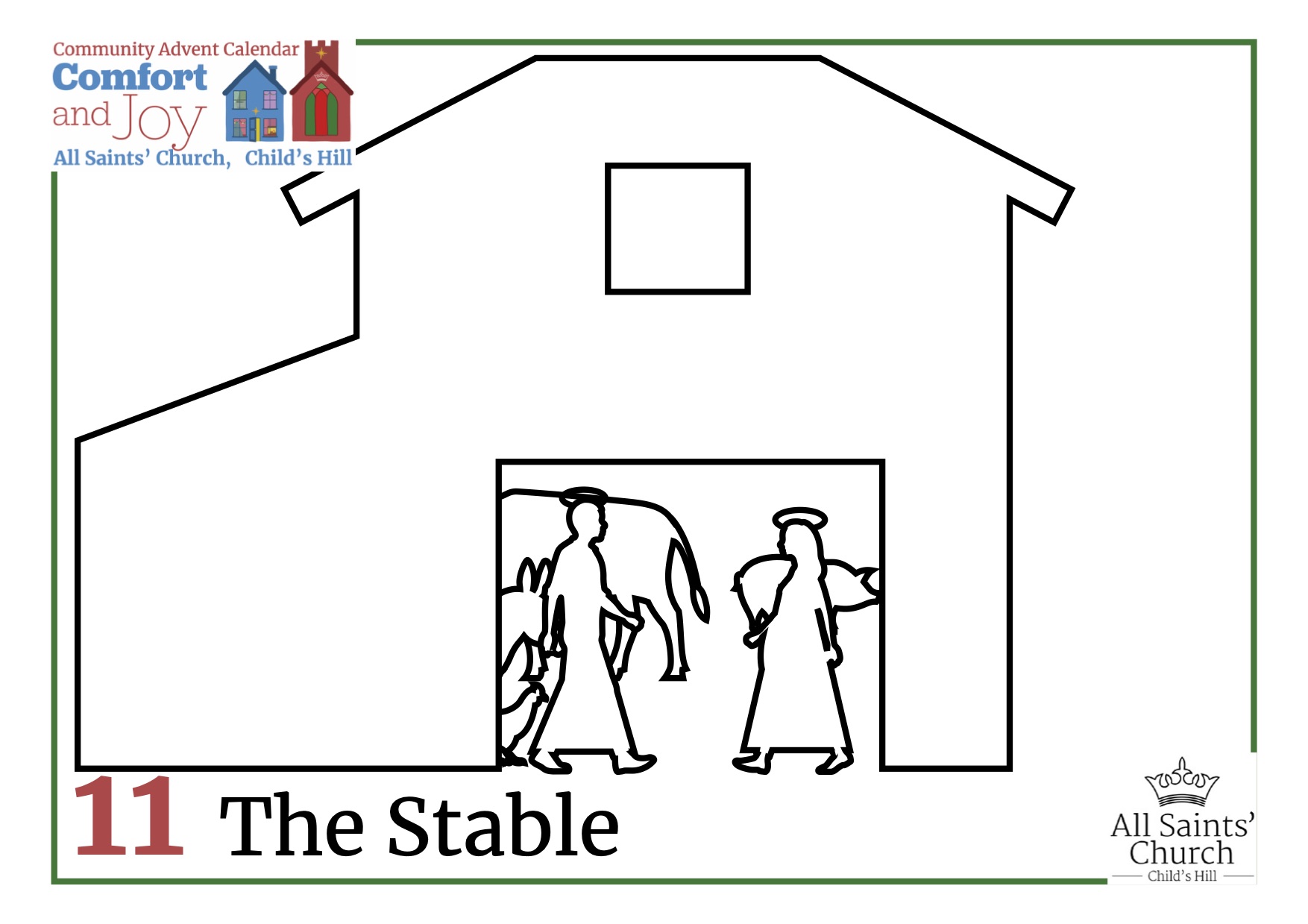 11th December 2020 – Mary and Joseph in stable
Luke 2:7b
…laid him in a manger, because there was no place for them in the inn.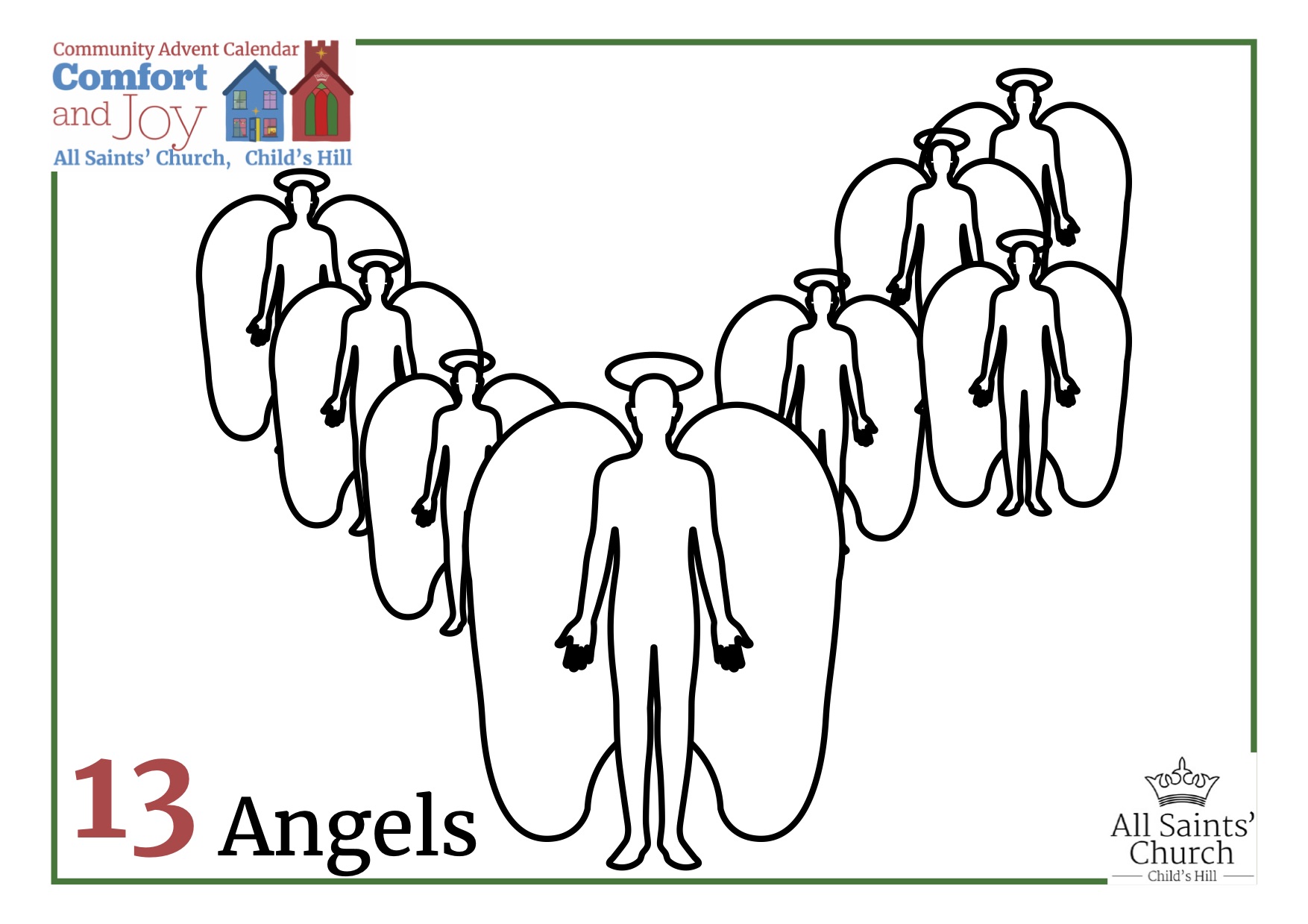 13th December 2020 – Angels
Luke 2:9
Then an angel of the Lord stood before them, and the glory of the Lord shone around them, and they were terrified.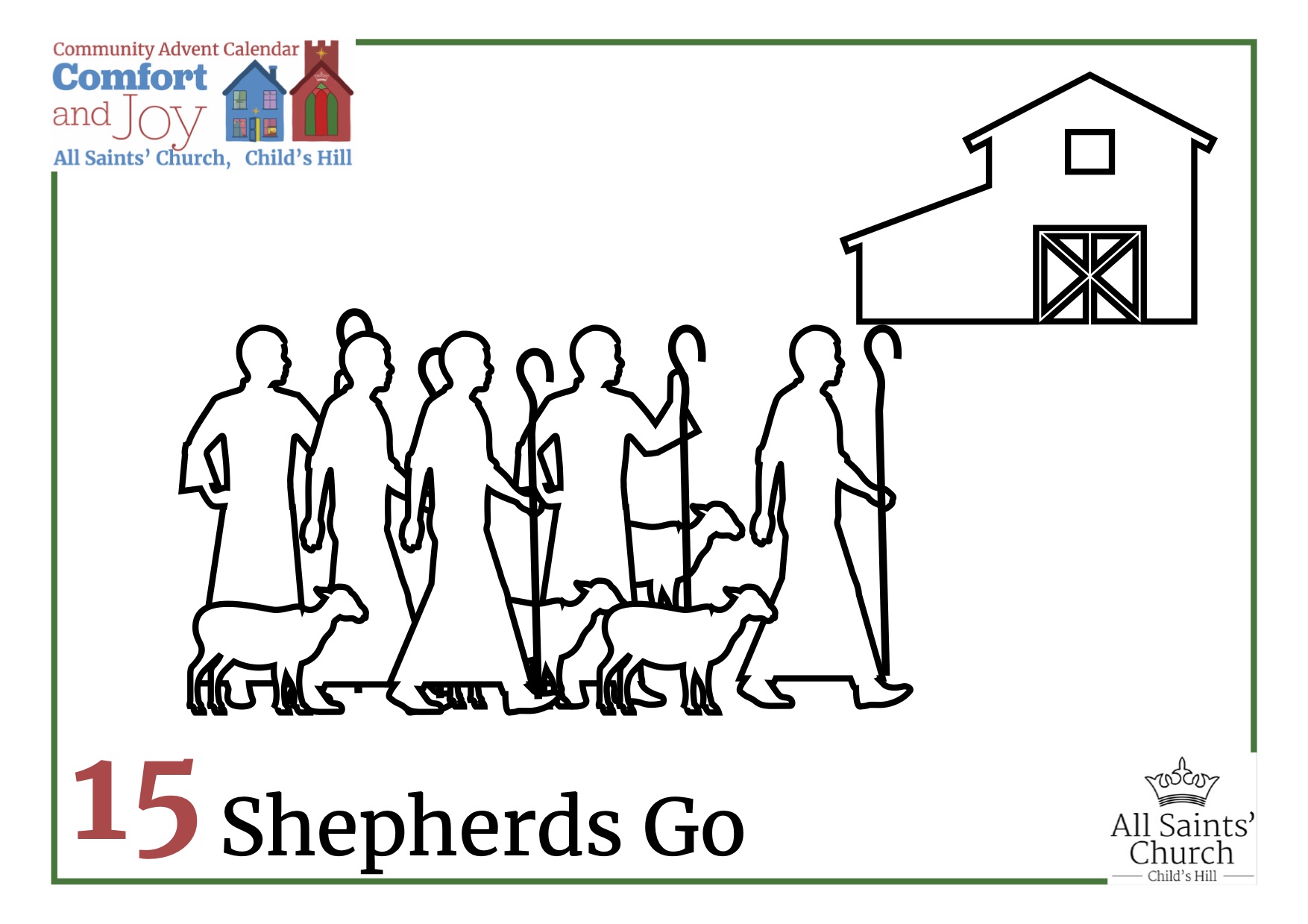 15th December 2020 – Shepherds go to the stable
Luke 2:15-16
When the angels had left them and gone into heaven, the shepherds said to one another, 'Let us go now to Bethlehem and see this thing that has taken place, which the Lord has made known to us.' So they went with haste and found Mary and Joseph, and the child lying in the manger.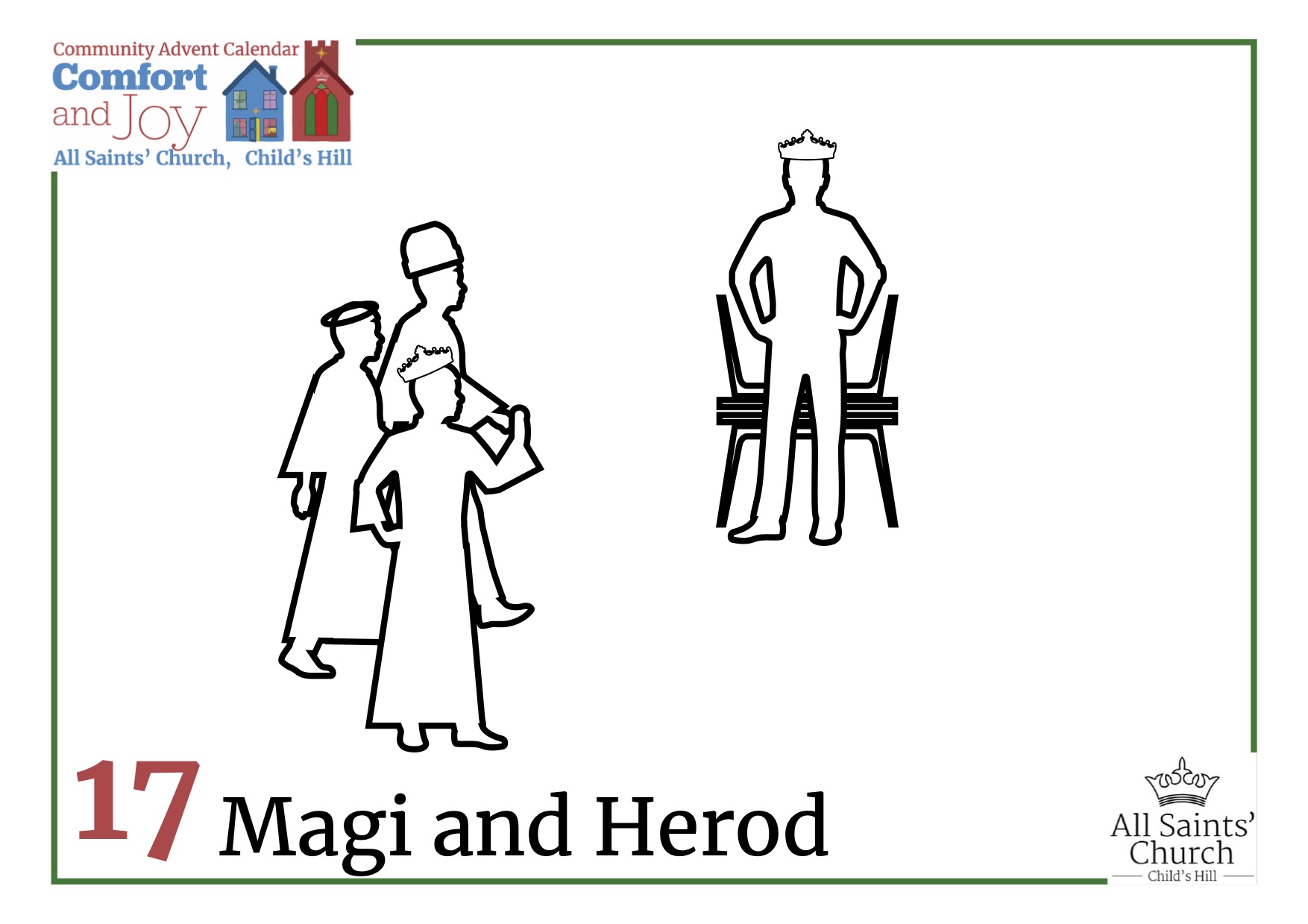 17th December 2020 – Magi meet Herod
Matthew 2:7-8
Then Herod secretly called for the wise men and learned from them the exact time when the star had appeared. Then he sent them to Bethlehem, saying, 'Go and search diligently for the child; and when you have found him, bring me word so that I may also go and pay him homage.'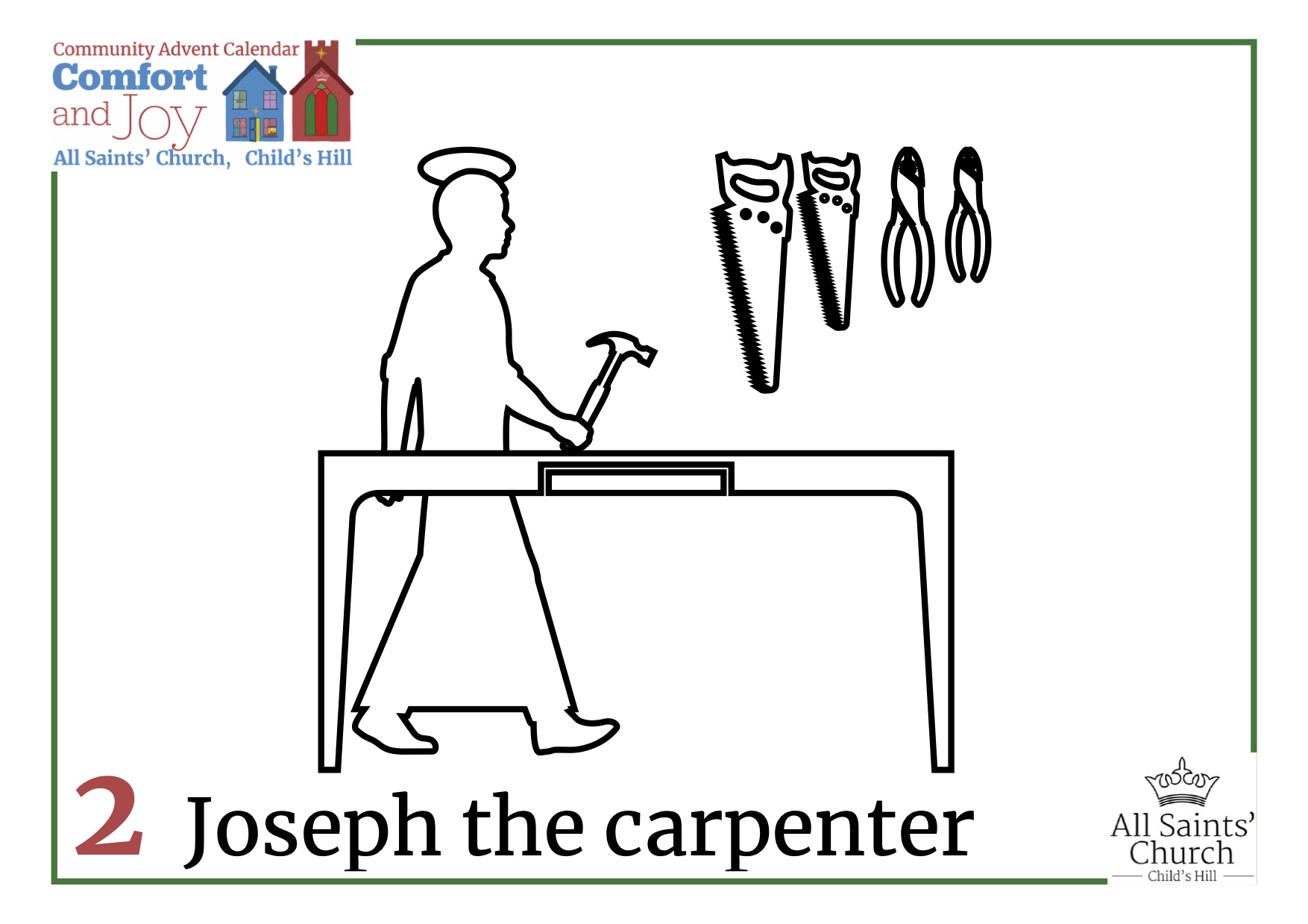 2nd December 2020 – Joseph the Carpenter
Matthew 1:19-25
Her husband Joseph, being a righteous man and unwilling to expose her to public disgrace, planned to dismiss her quietly. But just when he had resolved to do this, an angel of the Lord appeared to him in a dream and said, 'Joseph, son of David, do not be afraid to take Mary as your wife, for the child conceived in her is from the Holy Spirit. She will bear a son, and you are to name him Jesus, for he will save his people from their sins.' All this took place to fulfil what had been spoken by the Lord through the prophet:
'Look, the virgin shall conceive and bear a son,
and they shall name him Emmanuel',
which means, 'God is with us.' When Joseph awoke from sleep, he did as the angel of the Lord commanded him; he took her as his wife, but had no marital relations with her until she had borne a son; and he named him Jesus.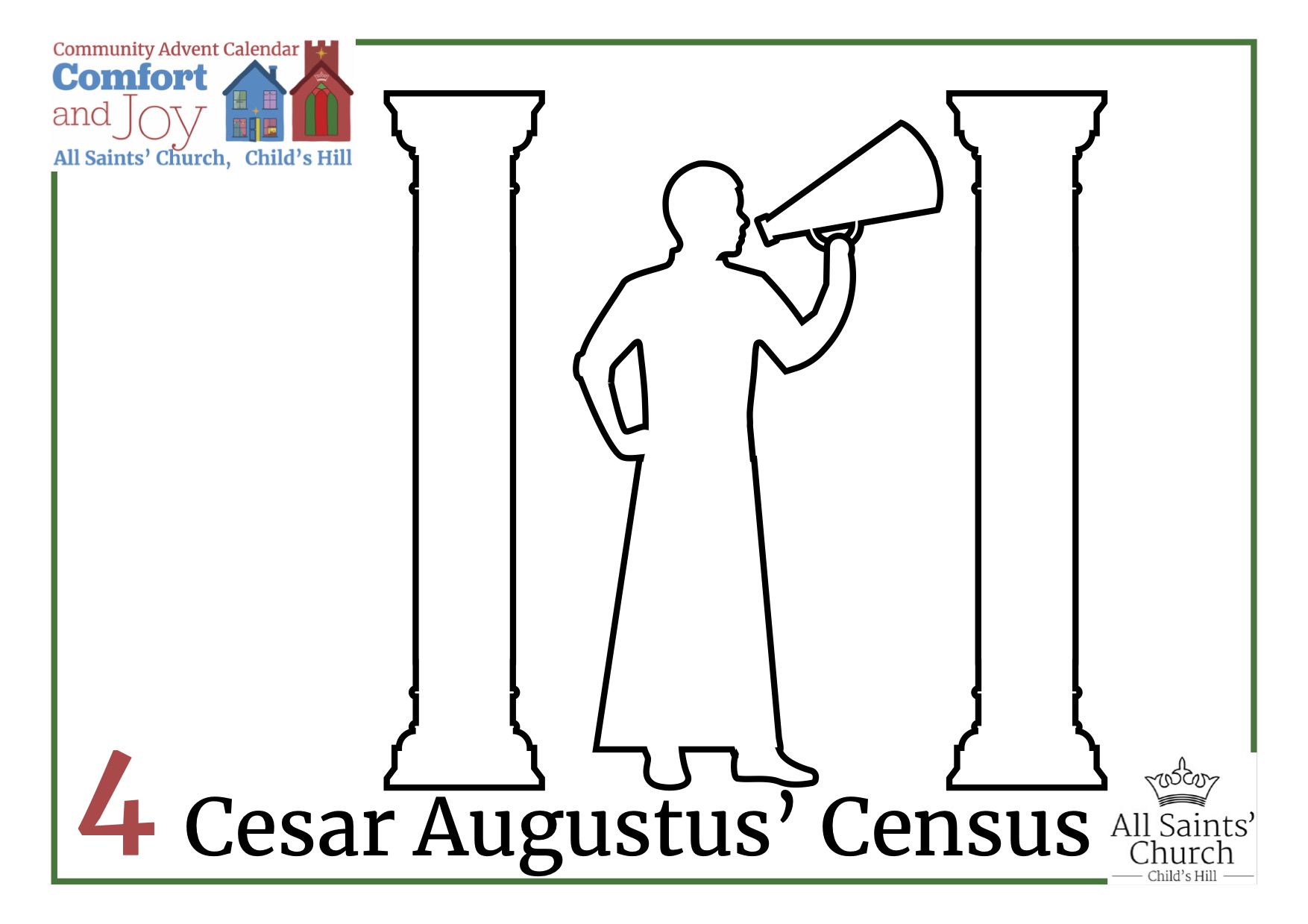 4th December 2020 – Caesar Augustus' Census
Luke 2:1-3
In those days a decree went out from Emperor Augustus that all the world should be registered. This was the first registration and was taken while Quirinius was governor of Syria. All went to their own towns to be registered.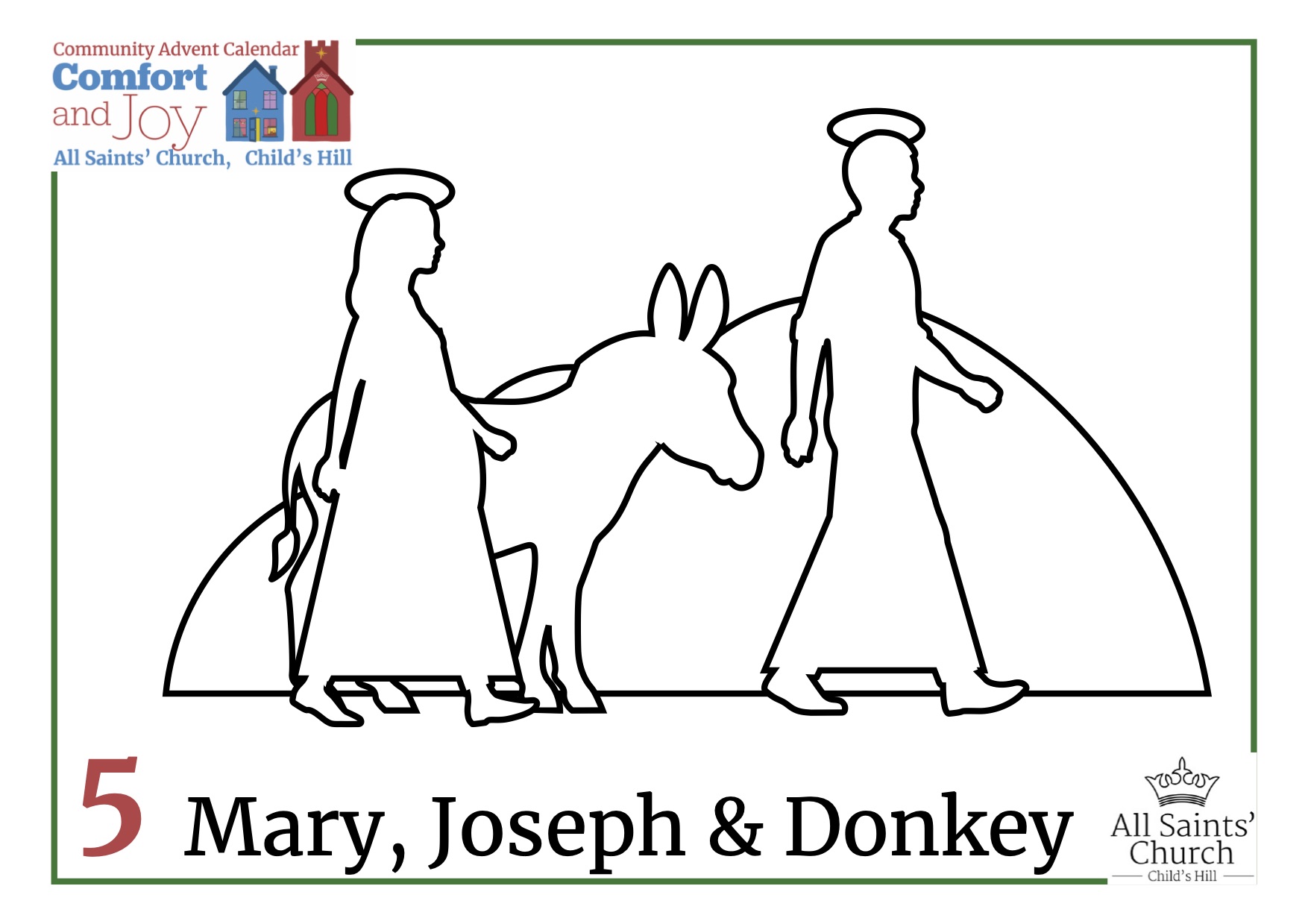 5th December 2020 – Mary, Joseph and Donkey
Luke 2:4-5
Joseph also went from the town of Nazareth in Galilee to Judea, to the city of David called Bethlehem, because he was descended from the house and family of David. He went to be registered with Mary, to whom he was engaged and who was expecting a child.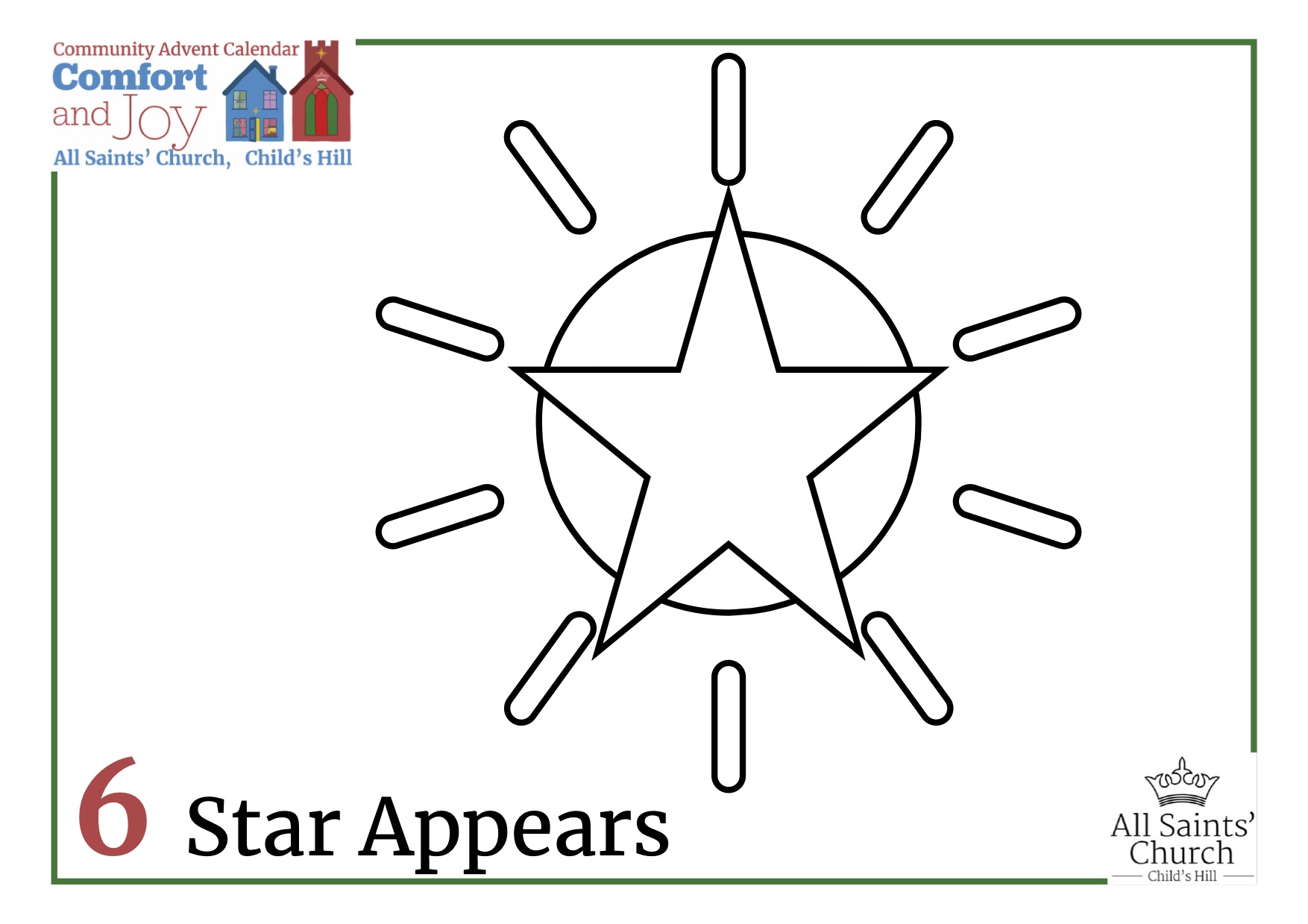 6th December 2020 – The Star
Matthew 2:10
When they saw that the star had stopped, they were overwhelmed with joy.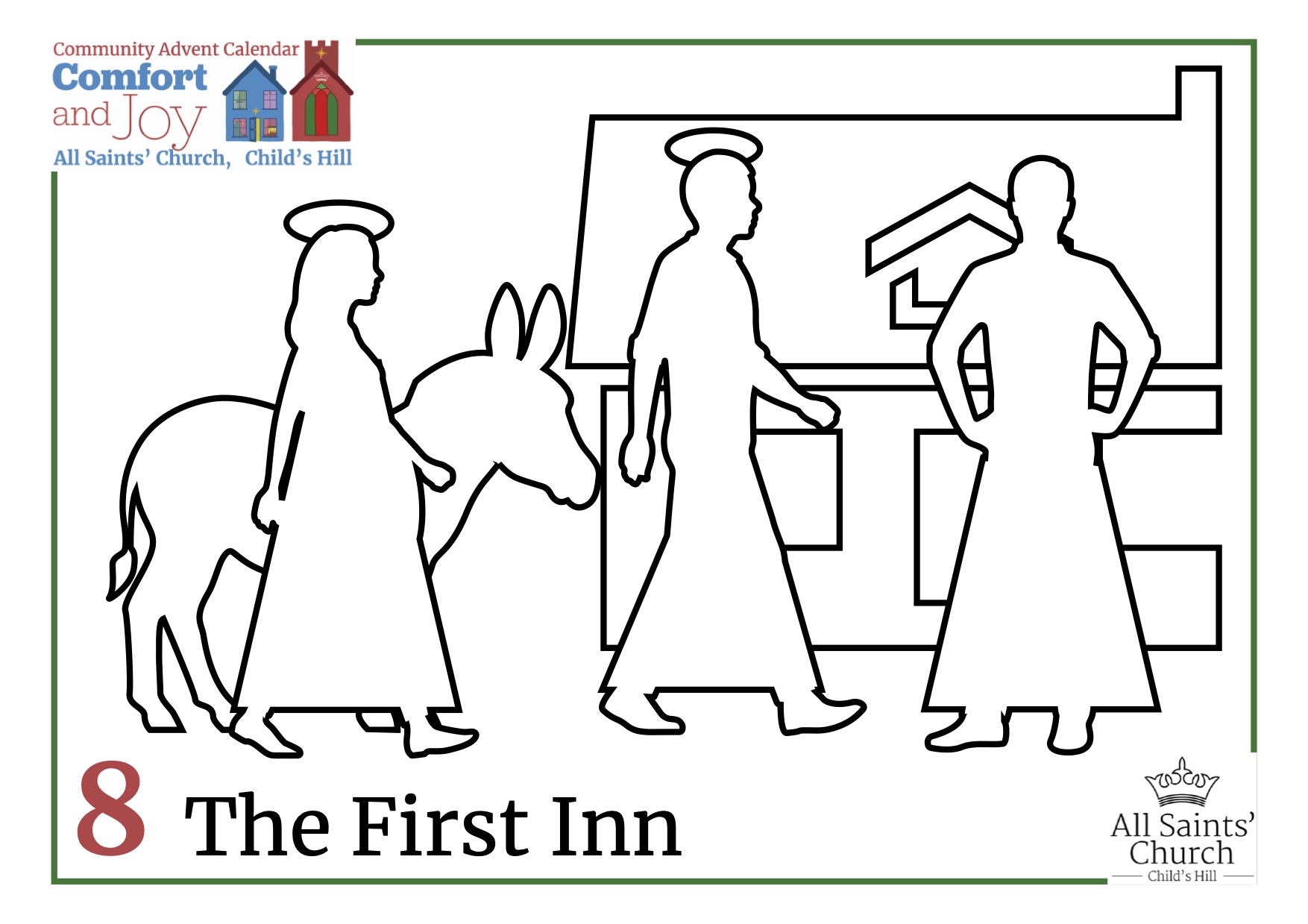 8th December 2020 – The First Inn
Luke 2:7b
…there was no place for them in the inn.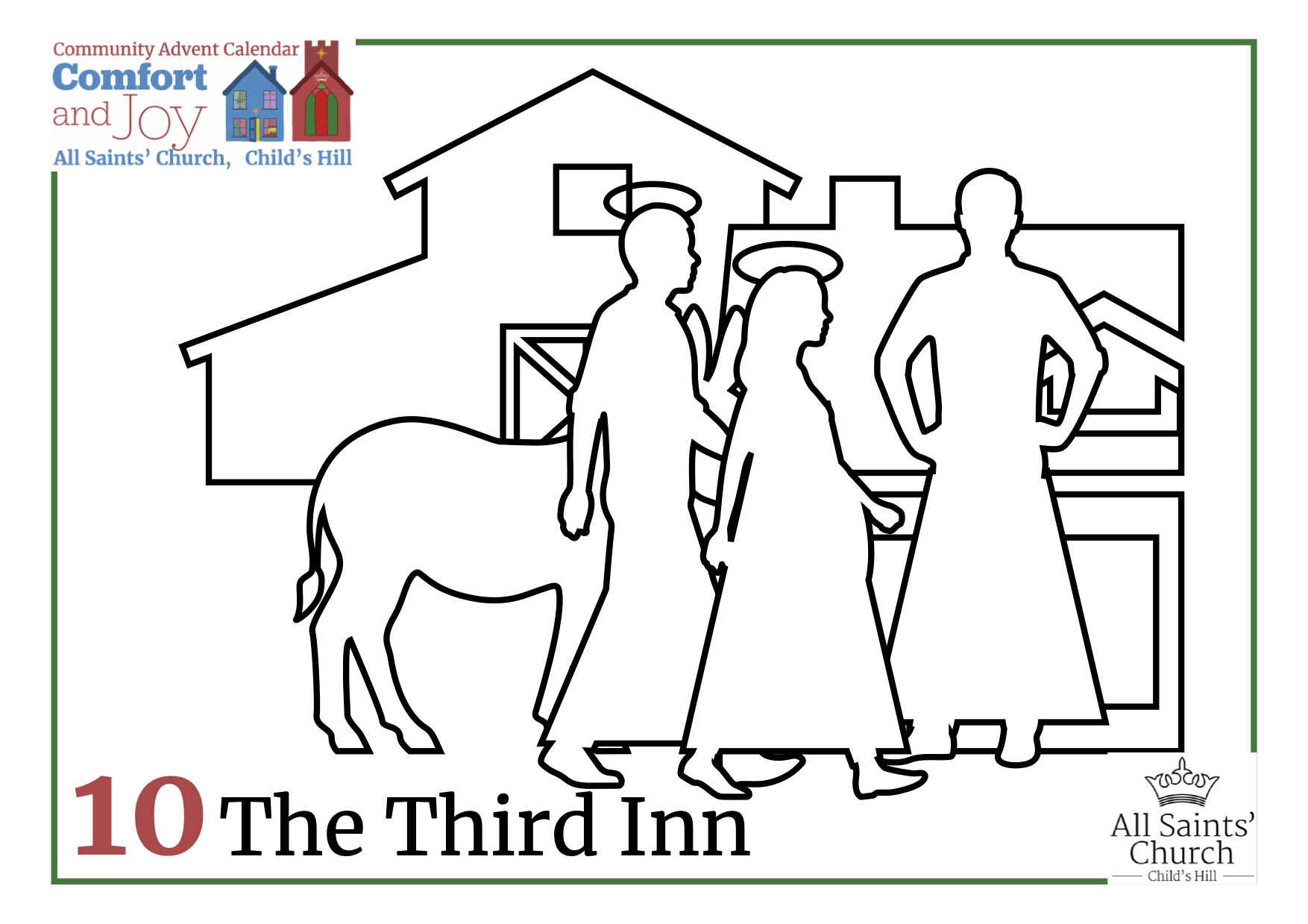 10th December 2020 – The Third Inn
Luke 2:7b
She…laid him in a manger, because there was no place for them in the inn.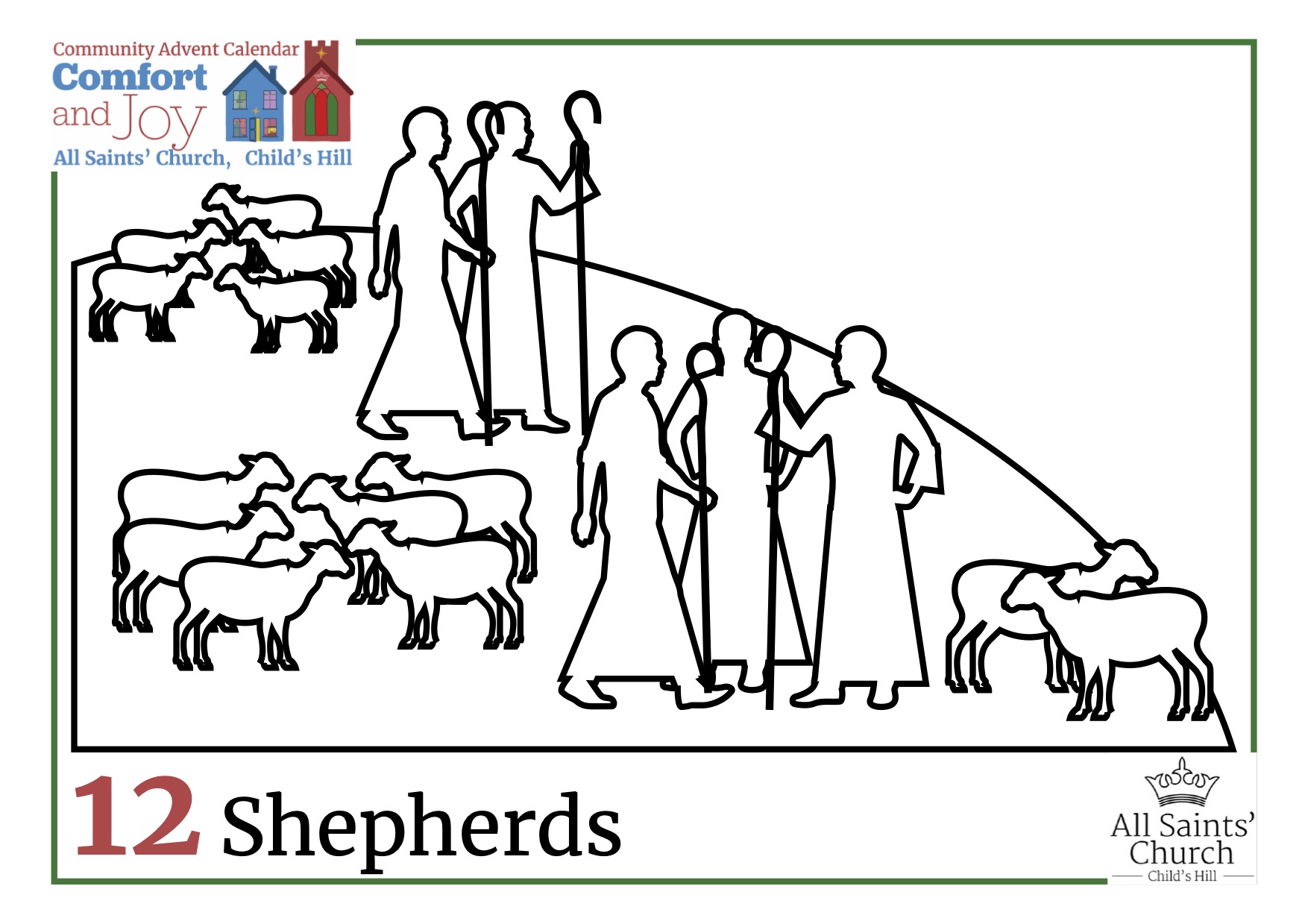 12th December 2020 – Shepherds tending their sheep
Luke 2:8
In that region there were shepherds living in the fields, keeping watch over their flock by night.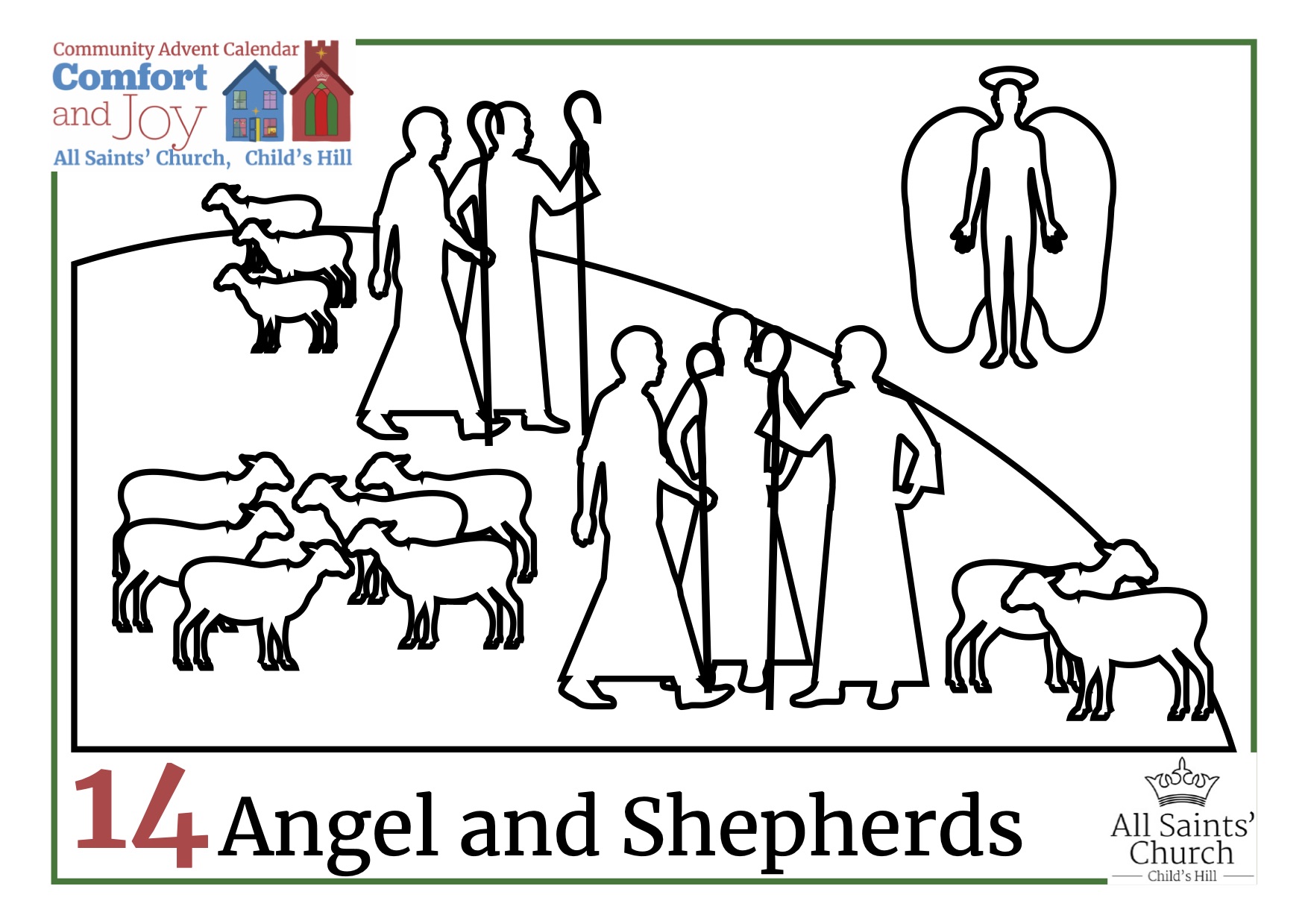 14th December 2020 – Angels appear to the Shepherds
Luke 2:10
The angel said to them, 'Do not be afraid; for see—I am bringing you good news of great joy for all the people.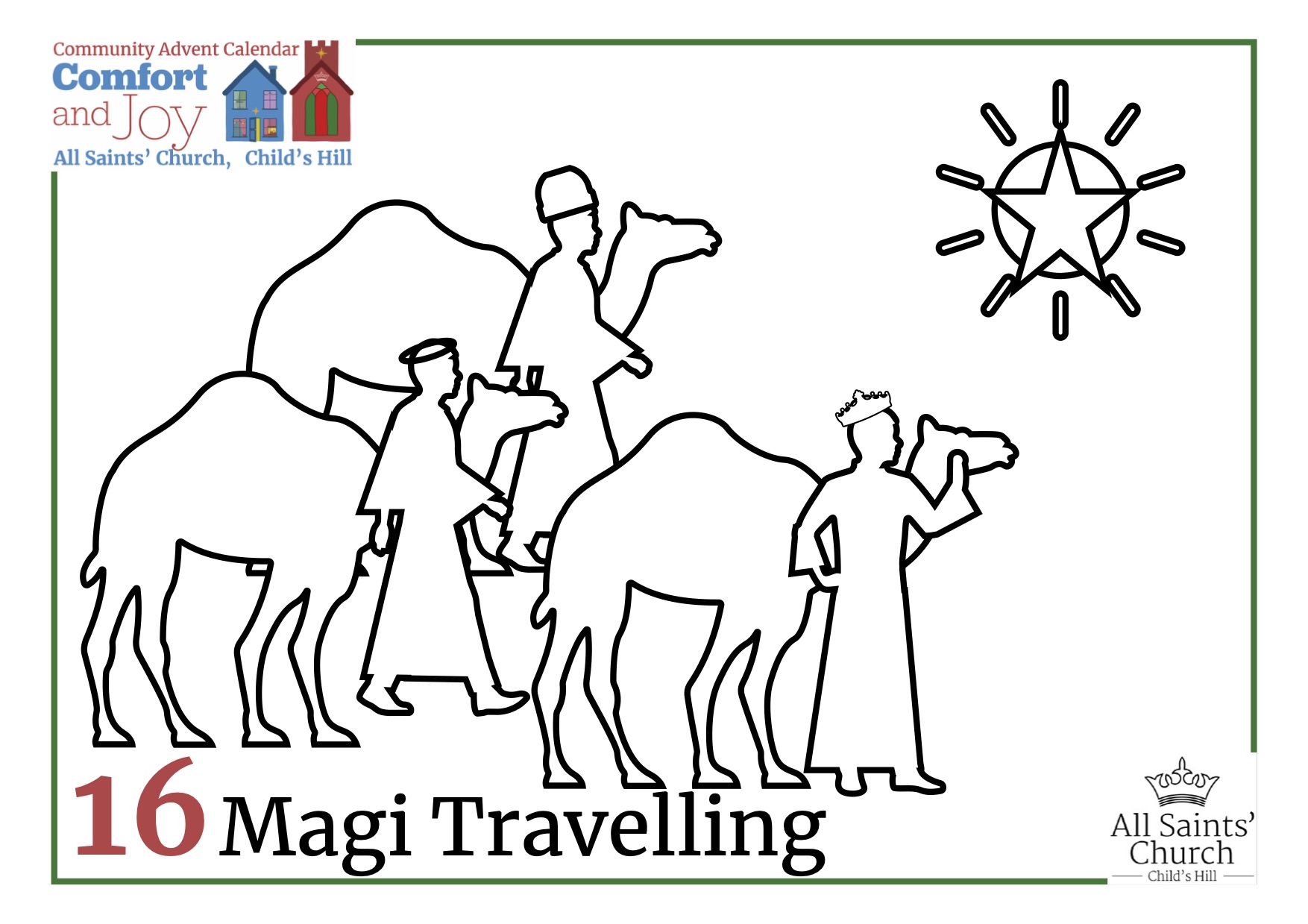 16th December 2020 – Magi travelling
Matthew 2:1
In the time of King Herod, after Jesus was born in Bethlehem of Judea, wise men from the East came to Jerusalem.
Each day in Advent a new window scene will appear as we lead up to Christmas.
We still need your help! There are some days not taken.
If you have a window visible from the road – please sign up below.
Community Advent Calendar