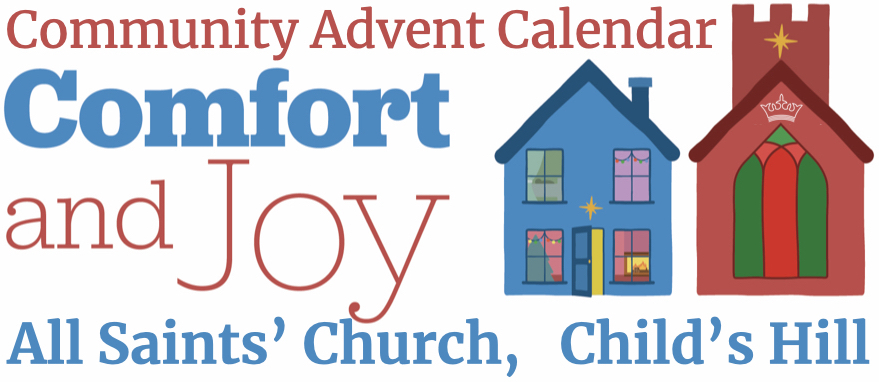 Imagine the whole of Child's Hill being an Advent Calendar. Imagine looking up each time you are out for a walk to see what's been revealed since the last time you went down that street.
Each day in Advent a new window scene will appear as we lead up to Christmas.
First we need your help!
If you have a window visible from the road – please sign up below.
Community Advent Calendar